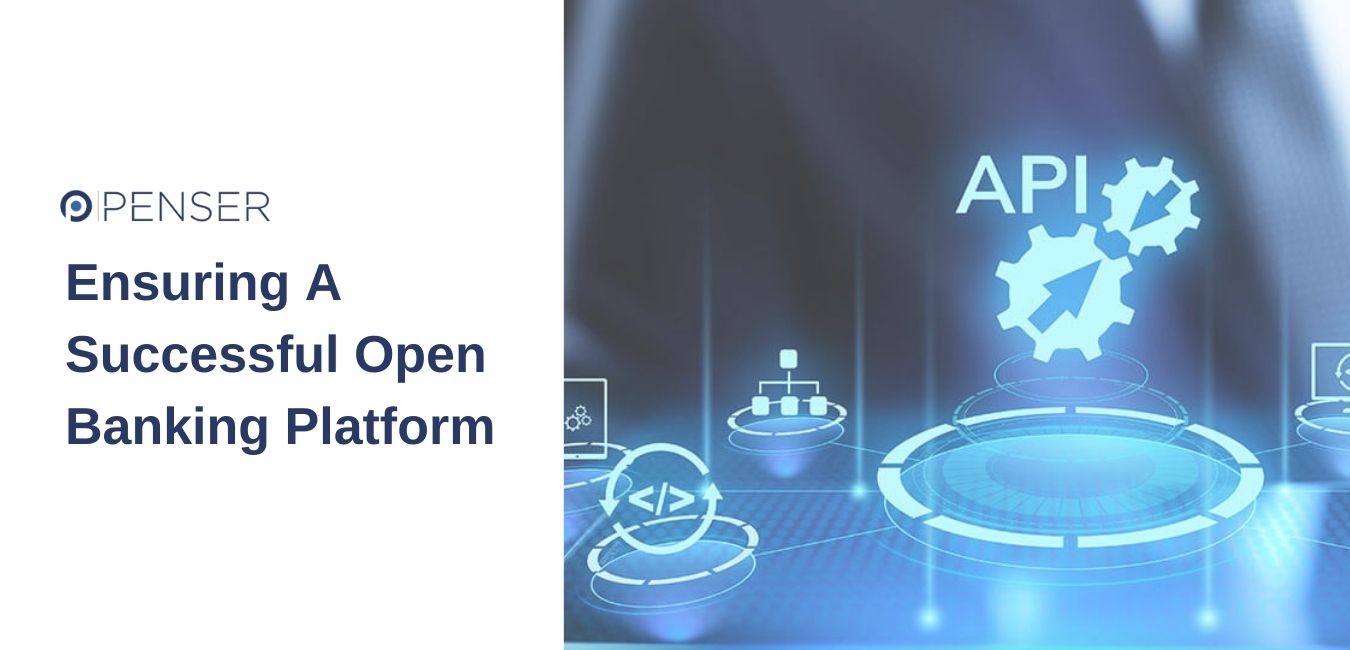 There are more than 300 fintech companies that are part of the Open Banking ecosystem in the UK, according to the UK OBIE annual report. With accelerated competition, how do open banking service providers ensure continued growth and success? What actions do these API third-party service providers need to take to increase their acceptance and usage?
Here are a few pointers outlined by the Penser research team that can help open banking service providers structure their growth strategy plans.
Make Open Banking Work for Your Business Growth
Leverage Data and New Rulings
According to a survey conducted by Envestnet, 67%, of UK adults seek platforms that allow them to view all their financial information in one place.
Currently, more than 4 million consumers are using various services, such as digital payments, loans, authentication, etc. supported by open banking.
Regulatory authorities across the globe are introducing several rules and regulations that can help API developers, and third-party service providers to build and/or improve their products and offers.
Recently, the UK Competition and Markets Authority's (CMA's) passed a ruling making variable recurring payments (VRPs) mandatory for sweeping. Similar to Direct Debit, VRPs allow consumers to give permission to regulated third-party service providers to make monthly (regular/ongoing) payments from their accounts. The user can set restrictions on the amount and number of payments. VRPs will enable consumers to manage their personal finances in a better way.
In today's world, consumers are willing to share their financial data with the hope of having access to better financial management tools. Companies now have access to significant data. As consumers' needs grow, companies should be able to utilize this data to innovate their products and services frictionlessly to ensure continued growth.
Increase Awareness on Open Banking Amongst Consumers
48% of banking customers revealed that security is their main concern when it comes to using Open Banking platforms. Although there are rules and regulations in place if in case there was a problem while carrying out a transaction, many individuals are not aware of these rulings. For example, under the Payments Service Directive 2 (PSD2), if a problem were to arise during any payment execution, the payment initiation service providers (PISPs) and associated banks are subject to certain obligations to resolve the situation.
However, in the UK and EU regions, banks and third-party service providers need to take initiatives to increase awareness amongst consumers regarding safety and best practices while using open banking-related APIs. For example, in the U.S., fifty-five financial institutions have formed the Financial Data Exchange (FDX). This association will enable a common standard for secure financial data access. Thus, allowing consumers to share and access their data securely and without any delays.
Diversified Services with Open Banking APIs
In order to succeed as an Open Banking fintech, companies need to provide various services along with their main line of service or product. For example, some companies currently provides payments, payouts, user account information, and user verification through their platform. This proves to be a one-stop solution for startups, neobanks or challenger banks, asset or wealth management service providers, and other similar business consumers.
Consumers are slowly learning about the ease and security of using open banking platforms over credit and debits to make payments for their online purchases and carrying out swift account-to-account (A2A) payments.
For example, apps that help clients link multiple bank accounts, credit cards, investments, insurance, and other financial accounts and view them on their platform. Thus, allowing consumers to track and monitor their investments and expenses all in one place and manage their financial situation.
Partnerships and Integrations
Although providing a holistic product is the idea, it is expensive to build a product that addresses all the financial and safety requirements of consumers. Therefore, it proves beneficial to enter into agreements with other service providers to provide a better service and scale the business.
Recently, Circle integrated with data network Plaid to make it quicker and easier to connect bank accounts and accept ACH payments. Vibepay uses TrueLayer's PISP and AIS connectivity since it is better and more reliable.
All the associated businesses, such as financial institutions, fintechs, data aggregators, and regulators, need to work together for Open Banking to be truly successful and build the 'Open Finance' ecosystem.
Connect with More Merchants
Currently, 4 million consumers in the U.K. are part of the Open Banking ecosystem
However, many merchants are still operating on old banking rails. An opportunity for growth lies in reaching out to these merchants, explaining to them how open banking works, and how their business could grow by subscribing to Open Banking third-party API service providers.
It is important to identify growth strategies that best suit your business situation and need. If you are looking to grow your open banking business and/or diversify your product and services, Penser is ready to guide you through every stage. Learn more about the future of open banking and Open Banking in Countries Other Than the UK & EU.
Penser is a specialist fintech and payments consulting firm with experience working for clients in the digital payments, digital banking, open banking, and mobile payments sectors. If you are looking to diversifying your open banking products, expanding your open banking business globally, or learning more about how open banking could work for your business reach out to our team of highly skilled fintech professionals at hello@penser.co.uk.