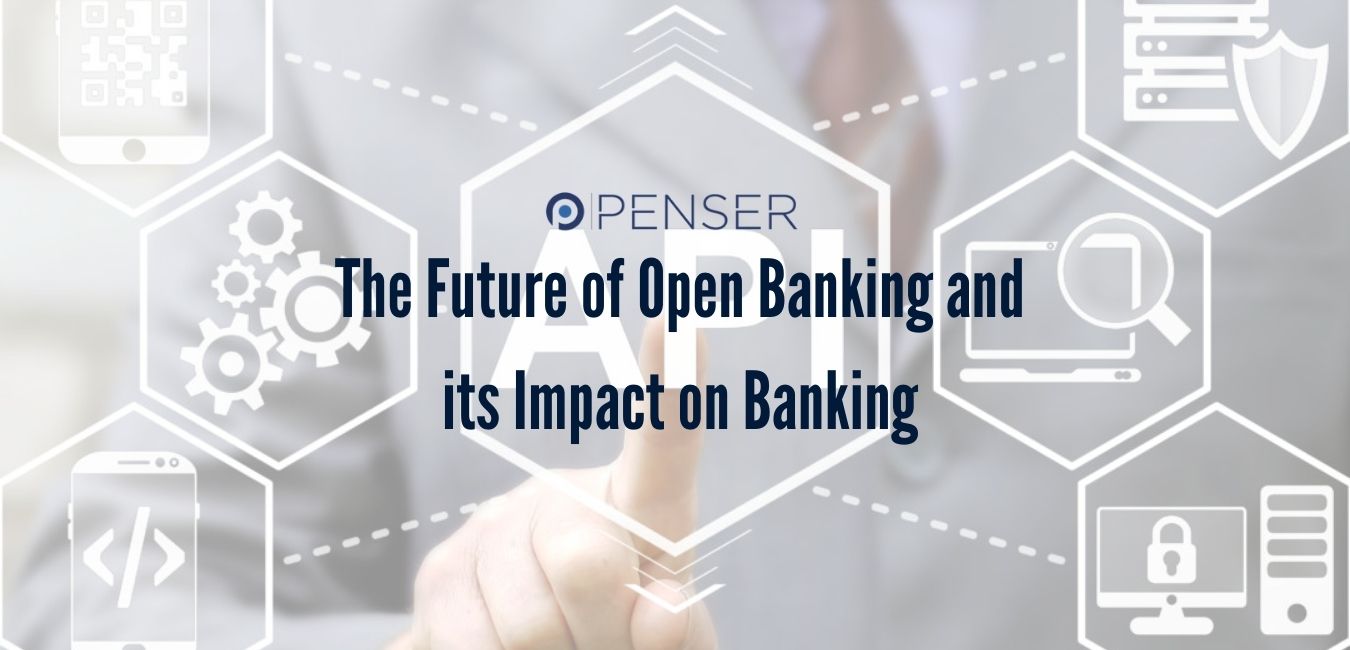 Open Banking, an innovation of the U.K. government, is expected to reach a market size of $395 billion by 2026 with close to 39 million customers globally. So, what exactly is open banking, and its impact on traditional banking?
What is Open Banking?

Open banking is an advantageous solution for individual and business consumers alike. It provides a platform for neobanks to connect with potential customers. While consumers can connect with banking and financial service providers that are more suited to their financial lifestyle.
Consumers share their financial data (income, expenses, and savings information) with open-banking fintech companies, which exist as mobile applications, and/or online websites. An individual needs to provide permission to allow their bank and other financial service providers to share their account-related information with open banking platforms. Once authorized, these open-banking platforms are able to offer various financial services, such as assistance with preparing consumers' monthly budgets, finding the best deals, good loan offers, products, and service references based on their usual shopping behaviour.
For example, a consumer can connect their bank account with a mobile application that analyses their spending habits and recommends a new product like a credit card or savings account. The recommendation could be of an account that offers a higher interest rate or has a lower maintenance fee. While, in the case of credit card recommendation, it could be one that offers more reward points, or discounts.
Advantage of Open Banking
Open banking provides customers the ability to access the best deals that normally they would have not been aware of. Furthermore, customers do not need to queue up at banks to receive or make payments or reach out to customer care or bank relationship managers to learn about bank schemes.
Open banking also provides opportunity to small and new digital banks, aka neobanks, to connect with potential customers and build their business.
As open banking continues to grow and cover various other financial services, it can ease and accelerate international banking and remittance.
UK's Open Banking Background
The U.K. government is the pioneer of open banking. In 2016, the Competition and Markets Authority (CMA) published a report on the UK's retail banking market. In its report, the CMA stated that the older, established larger banks do not need to struggle with acquiring new customers. While newer and smaller banks have a tough time accessing the market, acquiring clients, and thereby growing their business.
Inability to access market information was identified as a major reason for this gap.
To address this gap, open banking was one of the key suggestions to help bring transparency in the banking industry. The older bigger banks would need to share their customer data. Open banking platforms could then connect them to newer banks, who may be providing better saving interest rates, or lower account maintenance fees, etc.
Thus, leading to the Competition and Markets Authority (CMA) setting up of the Open Banking ecosystem on behalf of the UK Government.
How Safe is the UK's Open Banking Ecosystem?
Open-banking platforms need approval to access consumers' data. Each open banking service provider will ask for consent to access information upon signing up. This request is then forwarded to the consumer's bank which processes the request. Consumers have the right to withdraw their permission. In doing so, the service provider cannot even access the previously stored information.
Consumers do not need to share their password or login details with anyone other than their bank or building society. They decide which services they want to opt for, and which provider shall be able to access their information. Every provider that uses Open Banking to offer products and services is regulated by the FCA in the U.K.
UK's Open Banking Implementation Entity's (OBIE) Role
Open Banking has been managed by the Open Banking Implementation Entity (OBIE) in the UK. Regulated banks, building societies and other third-party financial service providers may become part of the UK's Open Banking ecosystem through the OBIE's Open Banking Directory. These banks, building societies and third parties need to follow OBIE's set guidelines to be a part of the Open-Banking ecosystem. They also need to adhere to OBIE's design specifications while creating their open-banking Application Programme Interfaces (APIs).
However, recently the CMA has decided to wind down the OBIE, handing over responsibility for running the UK's Open Banking programme to the banking and finance industry.
Second Payment Services Directive (PSD2)
The second Payment Services Directive (PSD2) manages Open-Banking in the European region. Similar to the UK 's OBIE, PSD2 enables regulated third party providers to access their customers' bank account information and related information.
Global Open Banking Trend
The UK's Open-Banking ecosystem has come a long way since 2016. In the UK, currently, almost 300 FinTechs and innovative providers are a part of it. Additionally, more than 2.5 million consumers and businesses use open banking-enabled products to make payment and manage their finances.
From one million in January 2020, the number of Open Banking users has risen to three million. While API-based call volumes have increased from 66.8 million in 2018 to nearly 6 billion in 2020.
Globally, open banking continues to expand. With all regions having banks moving to open APIs. 72% of the top 50 banks ranked by market cap have API platforms.
As of June 2020, the total open banking platforms across the globe was 293, with 2029 existing APIs. Europe has the highest number of open banking platforms totalling 110.
Open banking API categories total 2029, with the majority of them as accounts and payments related APIs.
Open Banking in Countries Other Than UK
Looking at the success of open banking in the UK, and European region, many other countries are working on their own open banking ecosystem. Countries like Australia, New Zealand, South Korea and India have nearly established their open banking infrastructure. Although for some countries it is still a challenge moving from the old-age traditional banking system to the new-age digital banks.
Nevertheless, for several countries, it is an opportunity to bank the unbanked, and also move to a more cost-effective, transparent, and efficient way of banking.
Learn more about Open Banking in countries other than the UK
Open Banking Future
Open Banking has proven to be beneficial for individual and business customers and continues to attract millions of customers. According to Business Insider, £6.5 billion of UK incumbent bank's revenues are under threat of being scooped by fintech companies and challenger banks by 2024.
Banks can use this opportunity to partner with fintech companies and earn additional income by offering the services of these fintech companies as add-on services. Fintech companies should continue to explore the financial market and create new products and services which further benefit consumers and thereby benefit banks. This will also help fintech companies generate revenues from new channels.
Currently, open banking covers limited services. Financial regulatory authorities across the globe are working to cover several other financial services, such as insurance, lending, mortgage, investment, and savings under the open banking umbrella.
The UK Financial Conduct Authority (FCA) is working on extending open banking rules to a cover wider range of products, under a new model billed as 'Open Finance'. Similarly, the Hong Kong Monetary Authority (HKMA) intends to provide banks with the liberty to design their own APIs without any specifications or government protocols that they need to adhere to except for preserving customer privacy.
Once, open banking is established globally, it will have a great impact on digital banking, providing much-needed transparency to the traditional banking world.
If you are looking to transition to a digital banking platform, create your own open banking APIs, or improve your business banking infrastructure, the team of highly skilled fintech professionals at Penser can assist.
Penser is a specialist fintech and payments consulting firm with experience working for clients in the digital payments, digital banking, and mobile payments sectors. Contact us to find out how we can help your business scale new heights.