Penser is comprised of highly experienced operating executives and associates focused on the payments practice area. We have worked in payments on every continent for companies ranging from large Fortune 100 companies to innovative technology start-ups to medium sized companies growing rapidly. We combine the best of thought leadership from the business strategy world with flawless delivery and execution.
Kebbie Sebastian
Kebbie leads Penser Consulting. Previously, Kebbie was responsible for Global Product Development at Barclaycard and has held senior leadership positions with PayPal and Bank of America. He has expertise in mobile payments, eCommerce, money transfers and debit and prepaid cards. He has worked across the US, Europe and Asia. Kebbie holds an MBA from the University of Virginia's Darden School of Business, USA.
David Messenger
David was previously Executive Vice President and General Manager of American Express' online and mobile business unit where he led its investments and partnerships with Verizon, Payfone, Reardon Commerce, Zynga, Ticketmaster and LianLian Pay in China among others. He was also Chief Administrative and Development Officer for Virgin Mobile and Sprint Nextel in the US.
Kai Johnson
Kai has deep expertise in technology architecture and security in mobile payments. His experience spans implementation of point-of-sale, acquirer, processor, issuer and settlement systems and deployment of tokenization, EMV, NFC, HCE and mobile payments technologies. Previously he was Chief Architect and Chief Security Officer at Softcard and a consultant to Verizon and Atos. Kai holds a BS degree in Computer Science from the University of Wisconsin-Madison.
Alexandre Massart
Alexandre has worked in venture capital with Ion Ventures and with Visa in the US and Europe leading its corporate venturing and innovation efforts. He has also worked UBS in Switzerland where he led product development for its financial information service. His expertise spans venture investments and partnerships in the mobile payments, eCommerce, micropayment sectors. Alexandre holds an MBA from the University of Zurich.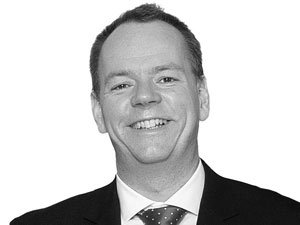 Stuart Pugh
Stuart has extensive experience of program management and leading change in service operations. He has worked in the UK, India and the Middle East most recently for Abu Dhabi Commercial Bank where he was Head of Operations and General Manager of its shared services subsidiary. Previously he held senior payments operations roles at HSBC. Stuart holds an MA from the University of Oxford and an MBA with Distinction from the London Business School.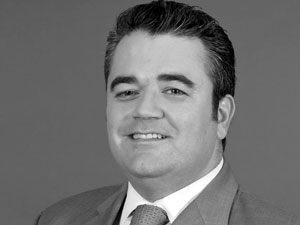 Evan Stefatos
Evan previously served as Head of Visa Consulting and Head of Product Solutions, for Visa's Central Europe, Middle East, and Africa regions. He was responsible for business optimisation engagements and for defining new product lines to meet local requirements. He has strong payments market experience across MENA, Russia/CIS, and Africa. Evan holds an MBA from the Haas School of Business at the University of California, Berkeley, USA
Rebecca Jacob
Rebecca is a director at Penser Consulting. Previously she worked as a senior quantitative research analyst within the Corporate Executive Board's HR practice – Corporate Leadership Council, and was a Senior Vice President of HR at Bank of America where she led learning and leadership development for Global Risk, Compliance, Legal, Audit and Corporate Affairs. Rebecca holds an MSc in Industrial/ Organisational Psychology from Purdue University, USA.
Zennon Kapron
Zennon is a Senior Advisor to Penser Consulting and leads Kapronasia, a leading research firm based in Shanghai, China that is focused on the financial technology industry in Asia. Before Kapronasia, Zennon was the global banking industry manager for Intel based out of Shanghai and, prior to Intel, was the CIO for Citigroup Portugal. He holds a BS in Computer Science from Syracuse University and an MBA from INSEAD in France.
Lesley-Ann Vaughan
Lesley-Ann has expertise is in business process design, and technology. She previously worked at Vodafone as a technical product manager on the core team that delivered the M-Pesa platform in Kenya. She also worked as Head of Product at Iceni Mobile, a fintech start-up venture dedicated to API-centric mobile money and cloud-based mobile financial inclusion solutions. Lesley-Ann graduated from Cambridge with MEng (Distinction), BA (1st Class Honours) in Engineering.
Alexis Thieriet
Alexis is a Senior Advisor to Penser Consulting and is a Managing Partner of NovitasFTCL, a London-based and FCA authorised firm providing independent and bespoke corporate finance advisory services to clients within the European financial technology sector. Prior to co-founding NovitasFTCL in 2013, Alexis worked for 17 years at UBS, Hawkpoint Partners and Morgan Stanley as a senior investment banker for FinTech, Financial Services and Private Equity clients. He holds a Master in Finance from HEC (Paris).
Vikram Kanodia
Vikram's expertise spans business strategy, due diligence, go to market strategy and operational improvement. Previously he worked was EVP, Strategy & Business Development at Wipit, a mobile payments startup, and as Director of Corporate Strategy at EMC. Earlier he was an engagement manager at McKinsey and Company. Vikram holds a PhD in Computer & Electrical Engineering from Rice University, USA and a BSc in Electrical Engineering from IIT, India.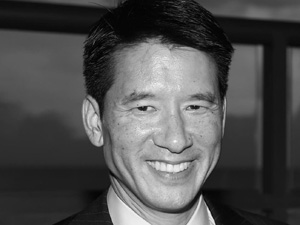 Pete Ho
Pete has deep expertise in program execution, technology solution delivery and risk management. Previously as SVP Consumer Bank, Retail Segment at Bank of America, he led major technology and operational improvement programs including its partnership with China Construction Bank where he led pilot technology deployments in 5 major cities in China that established the platform for CCB's credit underwriting and risk management processes. He also worked as Managing Director, US IT Services at Pactera a global IT consulting and outsourcing firm headquartered in Beijing, China.
Kurian Jacob
Kurian has expertise in strategic planning, business process analysis and market research. He was previously the key Business Analyst for the commodities marketing and trading, treasury and external financial reporting functions at an S&P 500 global energy company. Kurian holds an MBA from the Queen's School of Business, Canada.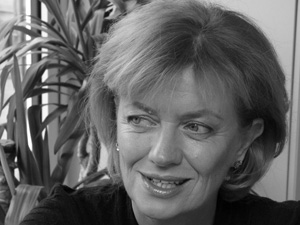 Susie Lonie
Susie is one of the creators of the M-Pesa money transfer service. She previously worked at Vodafone as the Executive Head of Financial Services and M-Pesa Product Lead where she was responsible for developing, piloting and launching the service in Kenya. Her expertise spans assessment, requirements development and operational implementation of mobile money programs. Susie holds an MSc in Chemical Engineering from the University of Manchester.
Deepak Ahuja
Deepak was previously the UK head of the State Bank of India (India's largest bank) where he led the consumer banking and wealth divisions. Deepak was responsible for revamping its payments product suite and launching its mortgage and commercial banking businesses. Prior to that, he led Non Resident Indian banking for Barclays across Europe and Africa. Deepak holds an engineering degree from the University of Mumbai and an MBA from Symbiosis Institute of Business Management, India.
Simon Pugh
Simon has in-depth knowledge of mobile, biometrics, NFC, EMV chip, tokenization and security. Previously he worked at Softcard as the Payment Product Leader and at MasterCard as Senior Vice President, Mobile Commerce where he successfully launched Mobile PayPass projects in India, Canada, Taiwan, South Korea, Japan, U.S., Norway, U.K., France, Turkey, Romania and Poland. He holds a BS (Honors) in Theoretical Physics from the University of York, UK.
Shabbir Mukadam
Shabbir has a wealth of experience in software engineering, and IT architecture in mobile and web technologies. Previously, he worked as a Principal Solution Architect for Softcard (acquired by Google), where he was responsible for architecture, design and development activities for contactless payments, mobile commerce and loyalty solutions. He also worked at Sprint Telecom, Claremont Technology Group and Nortel in technology architecture and consulting roles.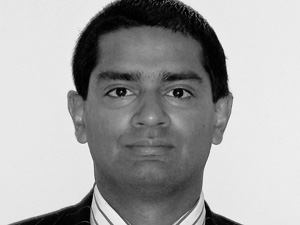 Chris Francis
Chris has extensive global experience in e-commerce, payments, risk & fraud and product management. He was previously Head of Risk and Loss Mitigation at Microsoft. Chris has also held senior positions at AOL, Deutsche Bank and Bank of Scotland. He holds an MBA from the University of Virginia's Darden School of Business, USA, is a Member of the Chartered Institute of Bankers and has a BSc in Economics, Accounting & Finance from The London School of Economics.
Fiona Park
Fiona has a strategy and market research background and has previously worked with PWC in its Transaction Services Strategy Group, and with Ingenico Group where she analysed key trends, issues and insights relating to key vertical markets in Northern Europe. She holds an MBA from Manchester Business School and a BSc in Civil Engineering from the University of Glasgow.
Jeremy Nicholds
Jeremy most recently worked as Executive Director, Mobile at Visa Europe, where he drove mass market mobile payment of new mobile pay propositions like Apple Pay, whilst also supporting bank programmes using Visa Cloud Based Payments. Previously he was SVP, Sales & Marketing at MasterCard Europe where he was responsible for all product marketing and retailer acceptance. Earlier in his career, he headed up Natwest Bank's consumer card business.
Oleg Fomin
Oleg previously worked at MasterCard where he was a Senior Business Leader responsible for corporate strategy development and operations improvement engagements. He also worked at KPMG and PWC on a variety of transformation and diligence initiatives. His expertise spans financial, and operational analysis as well as growth strategy development. Oleg holds an MBA from the Darden School of Business at the University of Virginia, USA