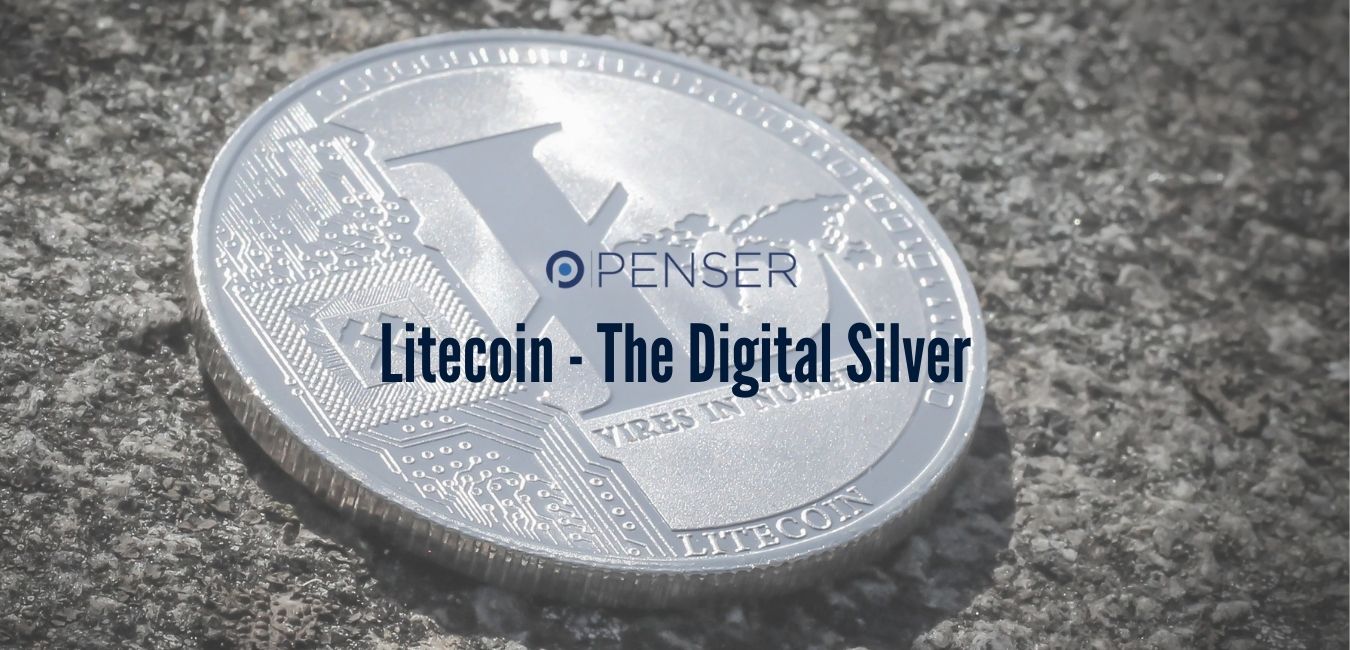 Litecoin (LTC) is decentralized digital money, i.e. cryptocurrency like Bitcoin. Former Google and Coinbase engineer Charlie Lee created it in 2011. It is one of the first alternative coins ('Altcoins') to Bitcoin. Litecoin is a fork of the Bitcoin codebase. In the current financial times, Litecoin stands as 'digital silver' to Bitcoin's 'digital gold' status.
Litecoin's Market Value
Litecoin is the 6th-largest digital currency by market cap, with a market capitalization of USD 19.75 billion and a daily trading volume of USD 5.19 billion. Compared to Bitcoin, the rise and fall of Litecoin has been far less extreme, making Litecoin more of a stable cryptocurrency in nature.
Litecoin's Uses
Litecoin is a peer-to-peer (P2P) cryptocurrency as well. Litecoin uses blockchain to maintain a ledger of all transactions. It is useful in carrying out decentralized finance activities, such as: transfer funds between individuals or businesses without any intermediaries.
As of now, Litecoin does not support smart contracts. Flare Networks is, however, working to introduce smart contracts on Litecoin. This feature will introduce application and development capabilities, similar to the functionality found on Ethereum.
Difference between Litecoin & Bitcoin
Some of the main differences between Bitcoin and Litecoin are

:
Different Cryptographic Algorithms
Bitcoin makes use of the longstanding SHA-256 algorithm, whereas Litecoin makes use of a comparatively new algorithm known as Scrypt.
Speed of Transactions
Litecoin can produce a greater number of coins than Bitcoin. Also, its transaction speed is faster. This, however, does not impact the value or usability of these currencies.
Faster Mining
Because it generates blocks about four times faster than Bitcoin, Litecoin can confirm the legitimacy of transactions more quickly and process more transactions in the same timeframe.
Supply Cap
The supply of Litecoin is capped at 84 million. Bitcoin, on the other hand, is capped at 21 million, making it more limited in supply.
Why is Litecoin's Value Lesser than Bitcoin?
The main reason for this price difference could be the launch time, method, and availability of the cryptocurrency. Bitcoin's launch was two years earlier than Litecoin, giving it more hype, reference, and ground for survival. Bitcoin has a strong network effect and a combination of three technologies – P2P networking, asymmetric cryptography and economic consensus with incentives attracted early adopters and created a strong online community.
Another reason for the difference is network security. One of the fundamental dimensions of cryptocurrencies is the size of the hashrate, i.e. total combined computational power used to mine and process transactions. The higher the hashrate the more secure the network. Bitcoin's hashrate is much larger than the Litecoin hashrate. This is one of the factors why Bitcoin is more expensive.
Lastly, the availability. Bitcoin is scarce and takes longer to mine. While Litecoin can be mined faster and is capped at 84 million; 4 times more than Bitcoin. Since the supply of Bitcoin is less, people value it more and are more willing to pay for it.
Is Litecoin's Future as bright as Bitcoin's?
Bitcoin is currently trading at US$ 58,432, which is quite unlikely for any cryptocurrency. However, unlike most alternate coins, Litecoin has managed to maintain its position in the crypto market top ten by market cap. Litecoin has also garnered significant support from industry experts and big investors, giving it the 'digital silver' status.
Furthermore, a research and analysis company – Crypto Research Report Group, is calling for Litecoin to reach $1,200 by 2025, and $2,250 in 2030.
Despite the various rise and fall in price, Litecoin has a strong long-term price trajectory and the outlook that suggests that Litecoin's potential is extremely high as a stablecoin.
Learn more about investing in cryptocurrencies
Penser is a specialist fintech and payments consulting firm with experience working for clients in the digital payments, card payments, and mobile payments sectors. We offer digital transformation, due diligence, and strategic planning services. Contact us to find out how we can help boost your business.