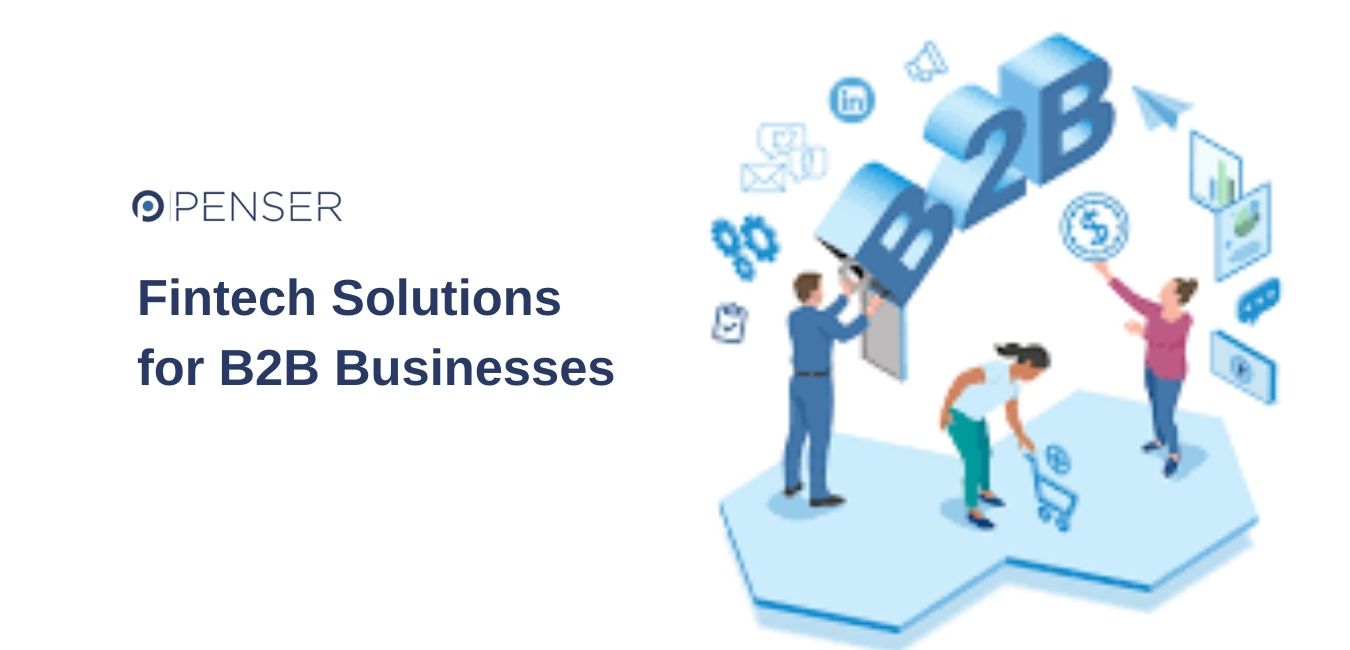 The pandemic has compelled many businesses to move towards digital platforms for most of their business-related activities. Platforms provided by fintech companies prove significantly useful in accelerating this digital transformation. Realizing this, many fintech companies are building and providing tools and solutions that help small and medium-sized businesses to grow their businesses without incurring huge business transformation costs. One such business need is the ability to make instant B2B monetary transactions and manage these transactions, and the fintech market is currently booming in this sector. Open Banking is expected to be a key driver to this boom.
Fintech Solutions for B2B Businesses
B2B solutions that many fintechs are currently providing are:
Payment-as-a-Solution (PaaS)
In the current times, businesses need to be able to make instant payments to keep their business in motion. Many fintech companies are working to make the business-to-business payment process much simpler and quicker. Business owners can integrate these PaaS platforms (widgets) into their digital platform and enable multiple payment channels that they can use to carry out monetary transactions without any hassle.
Stripe, Square, Zelle, Adyen, Bolt, and Payoneer are some of the most well-known payment solution providers for businesses.
Learn about the various forms of B2B payments
Banking-as-a-Solution (SaaS)
Banking as a service (BaaS)platforms provides businesses the ability to carry out end-to-end financial processes along with making payments digitally without involving a financial institution or a bank. Building an in-house blockchain-based BaaS platform can be a huge capital expense. B2B companies can avoid this by opting for BaaS platform service provided by fintech companies at minimum subscription costs. BaaS platforms work on blockchain technology which enables B2B businesses to make direct cross-border payments without involving any middle person or institution. Thus, making cross-border payments easy and affordable for B2B businesses.
Some of the popular BaaS fintech service providers are Green Dot, Cross River, Starling Bank, Bankable, and Kasasa.
B2B Lending
The Covid-19 pandemic has put many businesses in a difficult position. Businesses need to pay their suppliers to continue their business activities. However, many small to medium sized businesses (SMEs) do not have the required working capital nor do they qualify for bank loans. In such cases, fintech platforms that help businesses connect with lenders prove to be significantly useful in helping businesses improve their working cashflow.
Affirm, Greensky, Behalf, LendKey, Kabbage, Klarna, Brex, TrueAccord, Funding Circle, Lending Club, Klarna are some of the few well-known BNPL service providers offering B2B-lending as well.
Accounts Receivable & Accounts Payable (AR and AP) Automation
Many recent studies have proven that a significant number of man-hours is spent on accounts receivable (AR) and accounts payable, and reconciliation. Most of this work could be done in a few minutes through automated solutions. Often businesses face significant accounting challenges which result in delayed payments, bad debts, or other similar issues which ultimately affect their working cash flow. Fintech companies, such as Stampli, are working toward providing full accounts payable (AP) automation solutions to B2B clients. Their AP automation solution will help businesses carry out accounts payable communications, documentation, payments, and other AP-related activities through one platform.
Stampli, Tipaliti, AvidXchange, MineralTree, and PrimeRevenue are few of the automated AP solution providers. Their Cloud-based platforms enable businesses to onboard suppliers, automate invoice generation, make multiple payments in different currencies to vendors globally.
Business Insurance (Insurtech)
Many insurance technology companies are working on insurance platforms that provide insurance products especially designed for businesses to provide coverage from their usual business risks and risks that come with becoming digital businesses.
Embroker,  CoverWallet, Snapsheet, and Next Insurance are some of the business insurance providers that provide insurance coverage to B2B businesses.
Virtual Cards
Virtual cards are another form of payment that gained traction in 2020 as a payment method for B2B payments. They enable users to make payments digitally. The transaction is authenticated with the help of one-time passcodes (OTP) received on the individual's mobile number. Many businesses turned toward virtual cards during the pandemic as it ensured security while making payments of large amounts without having to divulge account information and other details. Furthermore, virtual cards help companies earn through cashback and rebates. Generally, virtual cards offer up to 0.5% cashback on invoice payments done using virtual cards. So, for every US$ 1 million paid by a business to its supplier, it can earn US$5,000 in the form of cashback or refund.
Ezzo, B2BPay, Wittix, Payhawk are a few of the fintech companies that deal in virtual cards for payments.
According to a survey by Pymnts, 46.4% of AP professionals look forward to implementing automated processes for invoicing, payments, reconciliation, and other business accounting processes. While 22.9% of these professionals would like to integrate virtual cards as a part of the B2B payment process. There is huge potential in the B2B market for fintech companies as businesses continue to digitalize their businesses.
About Penser
Penser is a UK-based fintech and payments consulting firm. As the digital payments sector continues to evolve, Penser works towards keeping its clients and other fintech businesses updated with the innovations, and ever-changing world of financial technology (fintech) and digital payments, which can provide them the competitive advantage required to stay ahead in the game.
If you are looking forward to innovating your fintech business, diversifying your product portfolio, or expanding your business in other countries, Penser could be of help.
Contact us at hello@penser.co.uk to learn more about how we can help your business scale new heights.