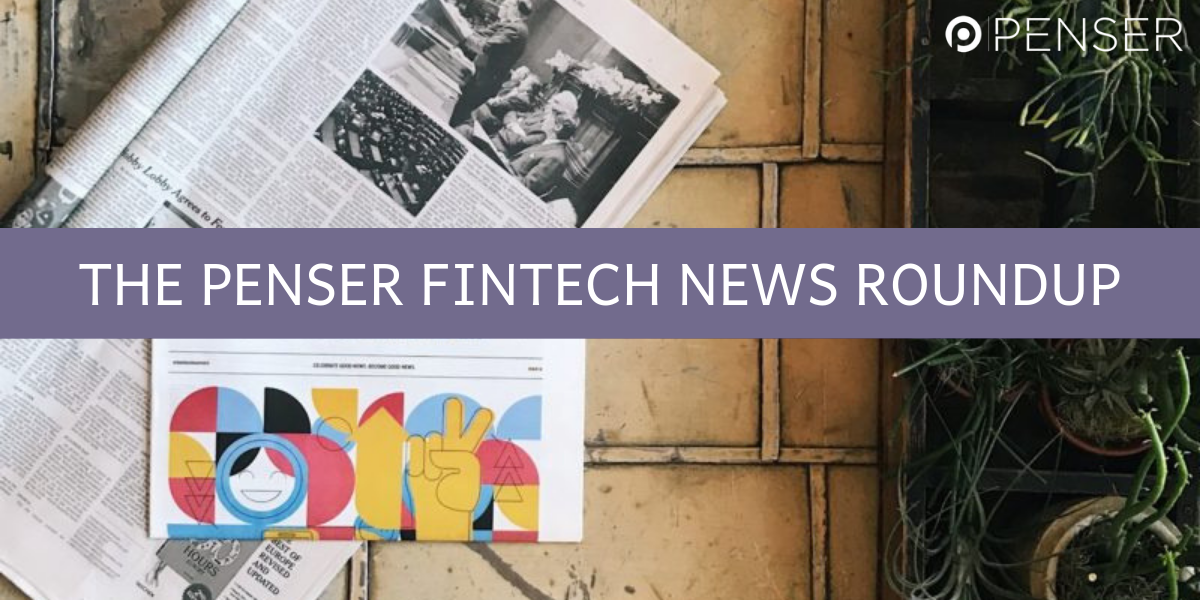 Every fortnight, Penser compiles some of the most important news updates and headlines in the fintech industry covering payments, digital banking, cryptocurrency, and more.
Fintech startup Revolut has introduced a new trading feature for premium users. Its Premium and Metal users can access gold exposure from the app. Revolut works with a gold services partner (London Bullion Market Association) so that money you spend on gold exposure is backed by real gold held by their partner. Revolut charges a 0.25% markup when you trade gold during the week and a 1% markup from Saturday at midnight to Monday at midnight U.K. time.
In addition to investing in gold, Revolut Premium & Metal plan customers can also invest in cryptocurrency and stocks.
Denmark payments startup Nets announced that it has acquired Polish merchant acquirer Polskie ePłatności (PeP). PeP, valued at €405 million, has over 125,000 point-of-sale (POS) terminals and is among the top five largest card payment processors in Poland.
Founded in late February, the Islamic challenger claims to be the "first fully digital Islamic challenger bank in Europe". The prospective bank currently operates a placeholder website, though a full version featuring the bank's pricing models and Sharia-compliant structure is in development. Rizq plans a UK launch in 2020 followed by an expansion into Europe "and beyond".
Read more about sharia-compliant banking in our article exploring fintech in the Middle East.
Standard Chartered has launched its Banking as a Service solution nexus through which digital platforms and ecosystems like e-commerce, social media or ride-hailing companies will be able to offer loans, credit cards and savings accounts co-created with the bank to their customers under their own brand name. The bank is starting off with an e-commerce platform in Indonesia as their first partner and expects to co-create and launch products powered by nexus in 2021, subject to regulatory approvals.
Fiserv, a leading global provider of payments and financial services technology solutions, announced that it has acquired MerchantPro Express as part of a broader strategy to expand the Fiserv merchant services business and grow the company's partner-based distribution. The combination will bring together market-leading payment solutions from Fiserv, including CoPilot, CardPointe® and Clover®, with the proven and sophisticated onboarding and service of MerchantPro Express.
Aspiring digital bank Hay has selected Mambu to power its platform as a full-service neobank. Hay will use Mambu's API-based core banking platform to provide financial services in Australia. Hay opened up its waitlist for a digital transaction account via its smartphone app. The Hay transaction account includes instant payments, transaction information, and fee-free foreign exchange rates via the Hay Visa card.
Read more about digital banking engagement platforms such as Temenos, Backbase, and Infosys Edgeverve.
Ant Financial, the payment affiliate of Chinese e-commerce giant Alibaba, has invested in Swedish financial technology start-up Klarna as part of a global partnership between the two firms. Klarna said that Ant Financial had bought a minority stake in the firm for an undisclosed amount. The company is known for its "buy now, pay later" scheme that offers shoppers interest-free financing over monthly instalments.
Mumbai-based SMEcorner, a fintech startup that provides credit to small and medium enterprises (SMEs), said it has raised US$30 million in a Series B round led by Indian private equity firm Paragon Partners, with participation from existing investors Quona Capital, Accion Venture Lab, as well as SMEcorner founder and CEO Samir Bhatia, among others.
UK-based challenger Starling Bank intends to use its Irish banking license to make its way into other European nations in the coming years, Anne Boden, the company's CEO, confirmed. During a recent interview with IBS Intelligence, Boden, founder of Starling Bank, noted that the digital bank is presently focused on expanding its operations to different countries and also plans to introduce new products and services.
Refinitiv, the UK-based analytics firm which is on track to be bought for $27 billion by the London Stock Exchange Group (LSEG), has made its own acquisition of wealth management technology provider Scivantage.