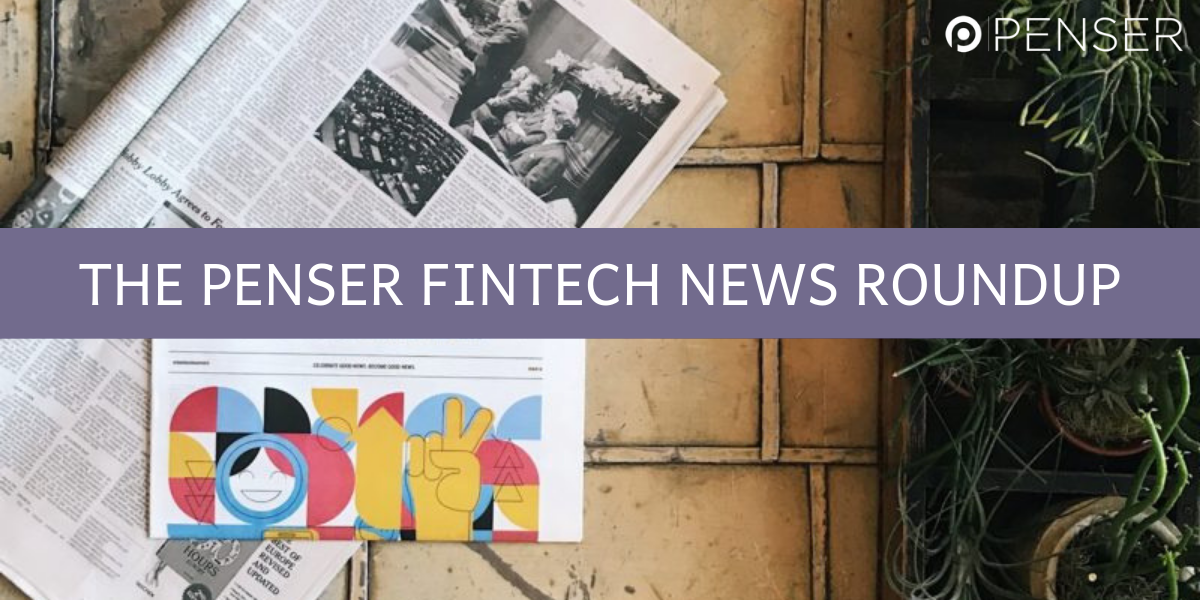 Every fortnight we compile some of the most important headlines from the fintech and payments sectors covering digital banking, online payments, cryptocurrency, blockchain, and more.
The world's largest social media company announced today it has invested $5.7 billion for a 9.99% stake in India's Reliance Jio Platforms, a three-and-a-half-year-old subsidiary of the nation's most valued firm, Reliance Industries, and the biggest telecom operator in the country with more than 370 million subscribers. The deal, which valued Jio at a pre-money valuation of $65.95 billion, makes Facebook the largest minority shareholder in the Indian telecom network.
The Saudi Arabian Monetary Authority (SAMA) has welcomed nine new fintechs into its regulatory sandbox. New joiners include Circles, Manafa Capital, Funding Souq, Nayifat Finance, and Sahlah. The sandbox is home to 30 fintechs and is part of the authority's push to promote digitisation across financial services, in line with the Kingdom's 2030 Financial Sector Development Program. Among the 30 are start-ups focused on digital payments, currency exchange, micro-lending, financial information aggregation, crowdfunding, international processing and digital savings.
Read more about fintech in the Middle East here.
The British government unveiled plans for a new "Future Fund" designed to ensure high-growth companies — namely, startups — across the U.K. receive enough investment to remain viable during the coronavirus crisis. Initially, the U.K. government is pledging a total of £250 million of taxpayer's money to the new fund (delivered via the British Business Bank). To unlock the investment, businesses must secure an equal or greater amount of match funding from private investors, and be a U.K. registered private company that has previously raised at least £250,000 in private investment in the last five years.
The digital banking start-up, which has 4 million customers in the UK, applied to the US Office of the Comptroller of the Currency for the licence on April 20. Monzo is planning to expand the number of its employees in the US and will open a new office in San Francisco. However, its US banking licence application could take between 18 months and two years to be approved. If the application is successful, Monzo would be able to offer fully insured deposit accounts in the US and could lend money to American customers.
Digital payments platform Stripe has raised $600 million in new funding and is now valued at nearly $36 billion. This is an extension to Stripe's Series G round, which closed last fall on $250 million. Most of the participants are existing investors. Existing clients include Instacart, DoorDash, Postmates, and Caviar. It also recently added Zoom.
Read about Stripe's journey to a $36 billion valuation within ten years here.
Robinhood, the California-based stock trading app, is understood to be raising roughly $250 million in a fresh funding round. The capital raise will be led by Sequoia Capital which also backs fintechs such as Nubank, Klarna, and Stripe. This will bump up Robinhood's last $7.6 billion valuation to a pre-money valuation of $8 billion. Market volatility due to coronavirus is understood to have fuelled a flurry of new account sign-ups for Robinhood.
Worldline has reinforced its merchant services business in Eastern Europe with the acquisition of a majority stake in Czech online payments processor GoPay. As well as strengthening Worldline's online collecting capabilities in the fast-growing Eastern European market, the acquisition also reinforces the company's market position in the Czech Republic and its partnership with Komercni Banka. Under the terms of the agreement, Worldline will take over 53% of the stake in GoPay and is entitled to acquire the remaining shares in 2022.
Onfido, a provider of cloud-based identity verification tools, announced that it raised $100 million in equity financing. CEO Husayn Kassai says the bulk of the fresh capital will be put toward product R&D and global expansion, including further market penetration in North America.
Read more about the growth of digital ID verification (and the inclusion of AI) in developing fintech markets here.
SoFi, the digital personal finance company, announced an expansion into its first international market, with the introduction of SoFi Invest in Hong Kong. SoFi Invest will be the only comprehensive investing platform in Hong Kong that offers access to brokerage, automated investing, and ETFs, all within the SoFi app ecosystem, complete with commission-free trading. The SoFi Invest platform will offer a first-of-its-kind simple mobile experience accompanied by financial advice and education.
China's digital currency plans are gathering pace, with trials taking place across four cities and reports emerging that big-name western players such as Starbucks and McDonald's are set to take part in testing. China's official state news agency, Xinhau, says internal closed pilots of the digital yuan will be carried out in Shenzhen, Suzhou, Xiong'an New District and Chengdu. The pilot, the latest stage of a People's Bank of China process going back to 2014, will see participants test a mobile app for storing and exchanging the digital currency to improve its functionality.