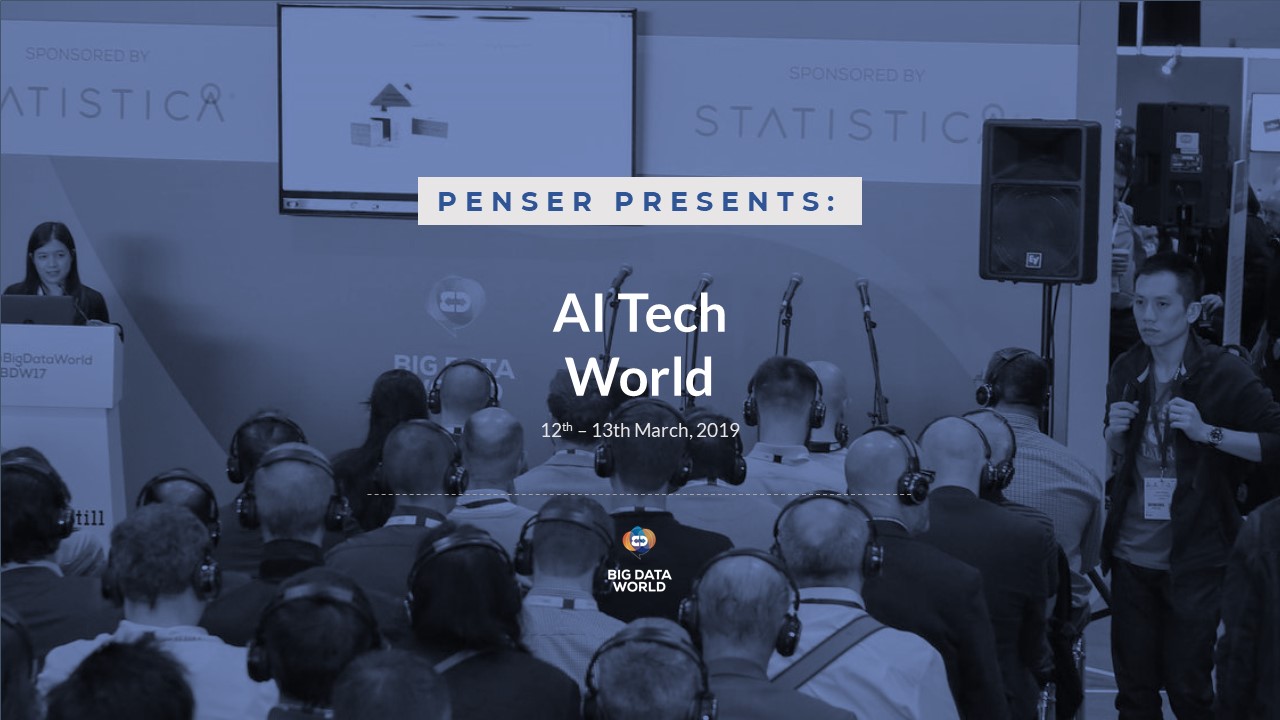 At AI Tech World held in London on the 12th and 13th of March, 2019, Penser presented a report on how finance was leading the way in AI.
We were honoured to be part of the event as it grappled with effective means of understanding data through the use of AI, and how to act on the insights gained.
For more details, visit the event website here.