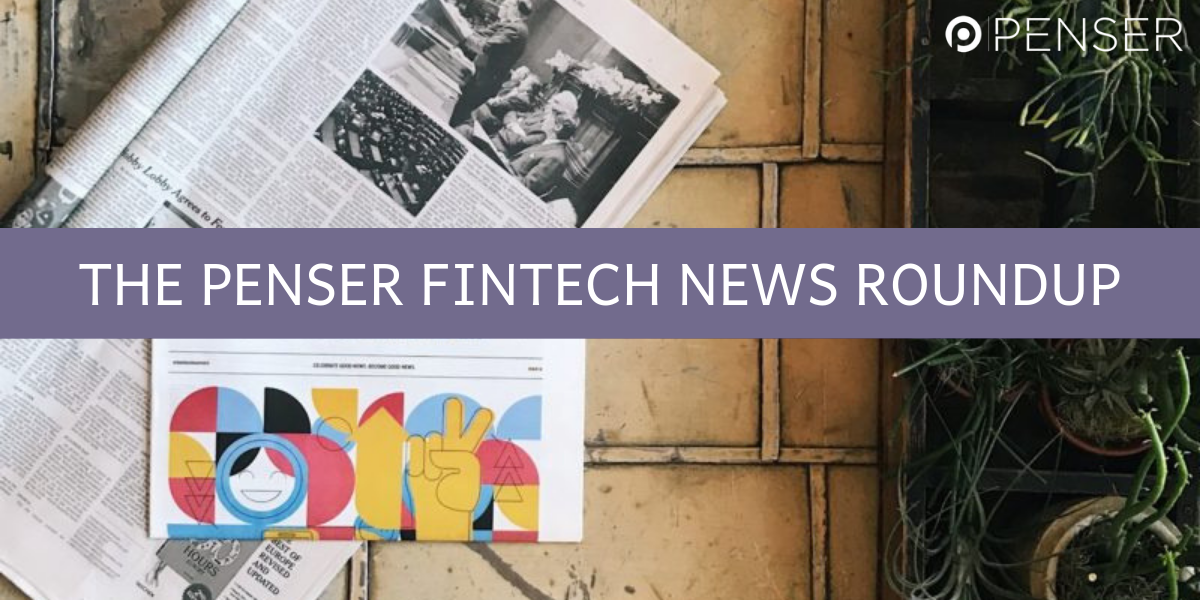 Every fortnight we compile the most important news updates & headlines in the fintech industry covering digital banking, payments, cryptocurrency, and more.
The German digital bank N26 is has blamed Brexit for its decision to pull out of the UK and close more than 200,000 customer accounts. The lender has given customers less than two months to move their money, with all UK accounts to be closed by 15 April. It has also stopped offering new accounts to UK residents.
Read about Brexit's potential impact on fintech in our article here.
The addition of Molo, Underpinned, and Paystream to the Starling Business Marketplace will take the neobank's business integrations to 14, building on services catering to their 100,000+ business customers. Online buy-to-let mortgage lender Molo, freelancer career management platform UnderPinned and digital accounting services tool Paystream will position the bank more closely to the needs of its business customers by providing a one-stop-shop for third-party products and services.
Starling is one of the few neobanks in the UK to offer a third-party marketplace service, click the link to check out the comparison.
Starling Bank, the U.K.-based challenger bank founded by banking veteran Anne Boden, has raised another £60 million from its existing investors Merian Global Investors and Harry McPike's JTC. The investment brings the total raised by Starling to £323 million and follows two funding rounds of £105 million in aggregate led by Merian in 2019.
Revolut has announced a new Open Banking feature that will allow customers to access all their bank accounts in a single app. The new feature will make it easier for customers to track spending across all their accounts, and allow them a way to budget if they choose.
Check out some of the challenges of Open Banking in our article here.
Australia's competition watchdog has finalised the rules governing Consumer Data Right regulations, paving the way for the introduction of Open Banking in the country. In addition to legally requiring the four major banks to share product reference data with accredited data recipients, the Rules also give legislative force to consumer data sharing obligations in banking that will become mandatory from 1 July 2020.
Read more about Australia's Open Banking journey in our blog post.
Worldline, a financial services company that provides everything from in-store point-of-sale terminals through to online payments, data analytics, banking and fraud protection, announced that it would acquire Ingenico, the huge point-of-sale terminal provider that controls 37 percent of the market globally, in a cash and share deal that gives Ingenico a valuation of €7.8 billion.
Check out our analysis of the Worldline-Ingenico M&A.
Facebook-owned messaging service WhatsApp has secured regulatory approval for launching its digital payment platform — WhatsApp Pay — in a phased manner, close to two years after the US-based company's pilot run. The National Payments Corporation of India (NPCI) granted permission to the California-headquartered company to operate WhatsApp Pay, which will cater to 10 million users in India during the first phase.
Read more about Facebook's foray into digital payments in our article.
Finix, an infrastructure as a service (IaaS) start-up providing paytech to businesses, has landed a $35 million Series B just six months after it raised $17.5 million in its Series A. Led by Airbnb and Stripe backer Sequoia Capital, the round also saw participation from the venture capital division of Boston-based Bain Capital, as well as from early stage venture firm Acrew Capital, high-growth investor Activant Capital, and Inspired Capital, a venture fund co-founded by former US Secretary of Commerce Penny Pritzker.
Read more about similar payments companies as Square, Ingenico & Verifone here.
Visa has made a strategic investment in ChargeAfter as part of a broader deal with the point-of-sale financing technology platform. ChargeAfter connects merchants and lenders to give shoppers personalised financing options from multiple sources at the point of sale. Under the agreement, Visa's network of sellers, acquirers and issuing banks will be able to use ChargeAfter's platform to distribute a range of POS financing and credit instruments to in-store and ecommerce sellers.
Visa also recently acquired Plaid, a fintech that provides the 'plumbing' for financial networks for $5.3bn.
Klarna, one of the world's leading smooth shopping and payment providers, announced an agreement to acquire Moneymour, an Italian payment company, from the founders and minority investors for an undisclosed amount. This acquisition marks the first step in launching Klarna's latest product development hub in Milan.
Read more about how this deal is set to boost Klarna's impact on the payments market.