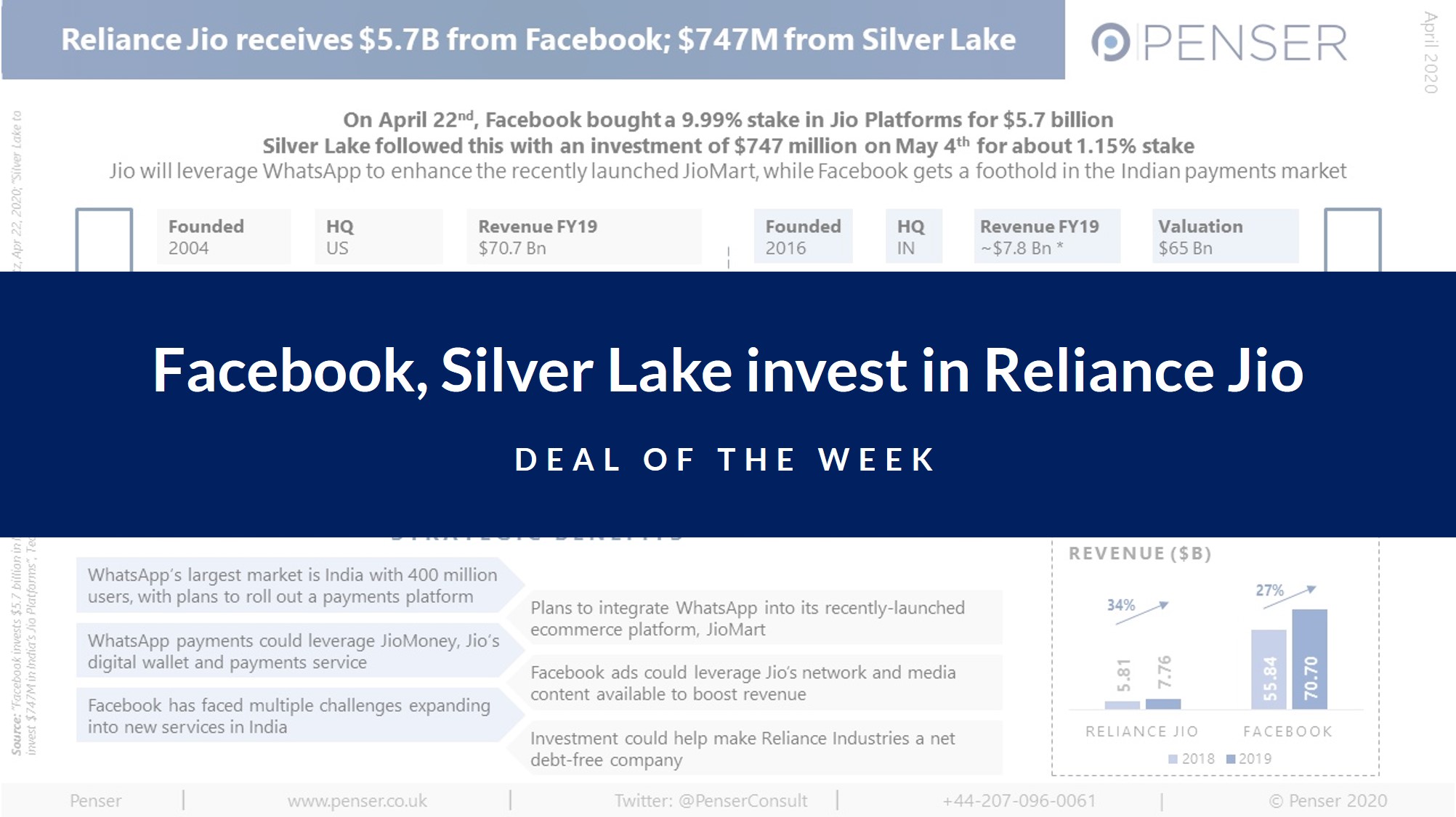 On April 22nd, Facebook invested $5.7 billion in India telecom giant, Reliance Jio. This investment allows Reliance to leverage WhatsApp's 400 million Indian users to enhance JioMart, its newly-launched e-commerce service. This will also allow Facebook to leverage Jio's financial services to finally get a foothold in the Indian payments market.
On May 4th, Silver Lake Investments acquired about 1.15% of the company for $747 million, boosting the company's valuation by 12.5% from the previous round to $65 billion.
As experts in fintech consulting and payments consulting, Penser tracks new trends in the industry. We offer due diligence services for investors and vendors as well as digital transformation and strategic planning services. Contact us to know more about how we can help your business.