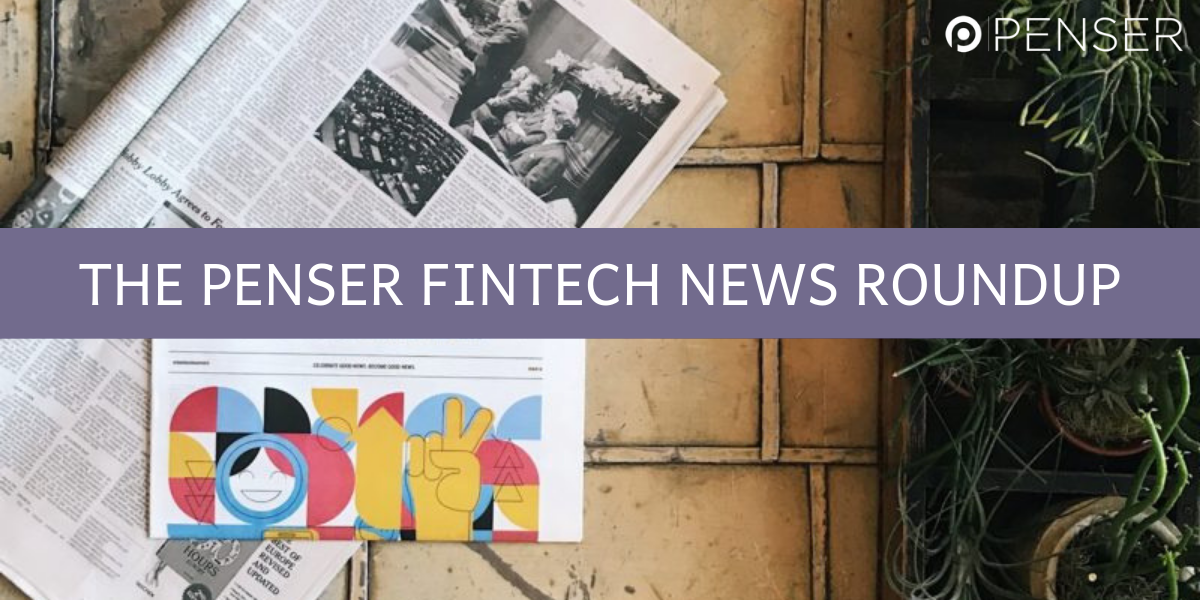 Every fortnight we compile the most important and interesting headlines in the fintech industry covering digital banking, payments, open banking, cryptocurrency, blockchain, and more.
PayPal has re-upped its stake in Tink with an investment of an undisclosed size that was part of a previously announced 90-million-euro funding round. PayPal's first investment in Tink, which enables fintechs to access customers' financial data, was in June 2019 and totalled $11.2 million. At the time, the companies said the investment would be used for Tink to expand its team, develop new products and connect more banks.
Read more about open banking here.
Facebook and PayPal have made investments in Gojek, joining Google and Tencent among other high-profile technology firms that have backed the five-year-old Southeast Asian ride-hailing startup that also offers food delivery and mobile payments. Facebook, for which it is the first investment in an Indonesia-based firm, and PayPal, did not disclose the size of their checks. Both Facebook and PayPal were participating in Gojek's ongoing Series F financing round, which brings it total raise-to-date to over $3 billion.
TransferWise, the UK-founded digital money transfer fintech, has hit £2 billion in deposits for its multi-currency accounts. The instant domestic and cross-border payment service, which has rivalled the likes of Western Union with its cheaper fees and digital-only focus since 2011, has also rolled out its latest feature which allows users to send payments in more than 50 currencies using just a mobile number.
The Reserve Bank of India (RBI) has created a $66 million (INR 5 billion) Payments Infrastructure Development Fund (PIDF) in a bid to improve the digital payments ecosystem in India's rural and northeast districts. The fund will be administered and propped up by recurring contributions from the central bank. The central bank has made an initial seed contribution of $33 million to the PIFD, with India's card-issuing banks and network operators expected to make up the other half of the fund.
Buy now, pay later outfit Klarna is to open a savings account for German consumers using online deposit marketplace Raisin. In a first for Klarna, and available exclusively to Raisin's customers in Germany, the new products include an overnight money account with a competitive interest rate of 0.35%. The Klarna deposit products, operating from overnight to terms of up to 48 months, are accessible through a completely online process via Raisin WeltSparen.
Starling Bank, a UK-based challenger bank, has completed three new integrations on its Marketplace – workplace messaging app Slack; energy switching service Bionic; and health insurance provider Equipsme. The banking platform's Marketplace offers easy integration of third-party services to its business-focused customers which they can link directly via their banking app.
After months of talks and trials, WhatsApp has finally pulled the trigger on payments in its app. The Facebook-owned messaging service announced that users in Brazil would be the first to be able to send and receive money by way of its messaging app, using Facebook Pay, the payments service owned by Facebook launched last year. WhatsApp said that the payments service — which currently is free for consumers to use (that is, no commission fee taken) but businesses pay a 3.99% processing fee to receive payments — will work by way of a six-digit PIN or fingerprint to complete transactions.
LovePay, a Gujarat-based digital wallet for Generation Z, is set to launch on June 30. The Indian start-up is targeting 13-25-year-olds, offering kids under 18 a parent-controlled account, whilst those users 18-and-over will get an account with full controls. To date, the start-up has gathered more than 100,00 sign-ups.
CBI, the think tank for innovation for the payments market in the financial industry promoted by the Italian Banking Association, has teamed up with Nexi, the PayTech for banks, to add a new feature to the CBI Globe platform which will enable banks to develop fintech services in response to the growing needs of corporate and retail clients.
Want to know more about the challenges associated with open banking? Check out our article to know more.