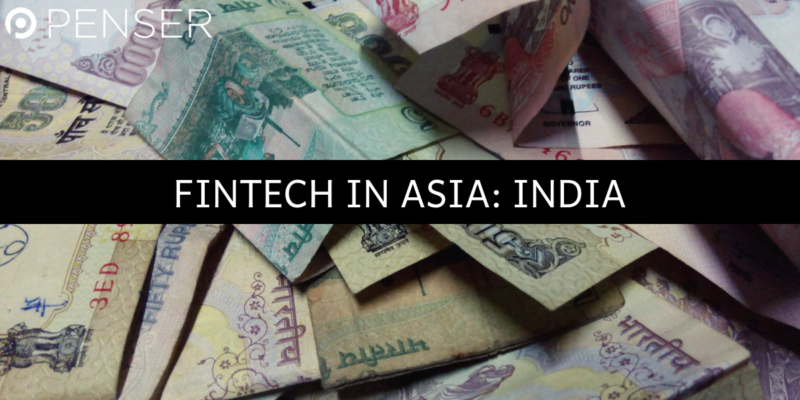 A previously untapped sector, fintech has been a significant contributor towards India's economic growth over the last few years. According to the Indian Fintech Report 2019, India is the second largest fintech hub in the world, behind the US, with 2,035 startups. This is an enormous leap in five years; in 2014 there were only 737 fintech startups in the country.
Emerging Fintech Cities
Mumbai, the financial capital of the country, and Bangalore, dubbed the Silicon Valley of India, lead the charge, with over 42% of the fintech startups based here. Other major cities include New Delhi, Gurugram and Hyderabad. While most of the fintech startups target tier-1 and occasionally, tier-2 cities, tier-3 cities, which house the majority of Indian population still remain untapped. While companies such as Kaleidofin, Eko Financial Services, Jaykisan, Gramcover, and Aye Finance are targeting tier-3 residents, there is still an immense opportunity for fintech startups and legacy players to explore the market.
In the last year alone, there has been considerable support from State governments in the development of the fintech sector. Cities like Mumbai and Visakhapatnam have seen the creation of specific initiatives with the Mumbai Fintech Hub and the Fintech Valley Vizag. The Maharashtra state government announced the first fintech policy in the country in 2018. Over the course of the year, the government disbursed approximately $1.2 million to over 250 startups in the form of funds, reimbursements and prize money. In December, an inaugural accelerator programme was launched, incubating 12 fintech ventures. There is also a dedicated Fintech Officer to oversea growth in the sector.
Digital Payments: The Revolution
In 2018 alone, fintech startups raised over $2 billion from more than 140 deals. The payments sector constitutes the largest share of the fintech startup ecosystem in India, followed by wealth tech and personal finance. Nearly $709 million was pumped into payments startups across 21 deals, followed by $530 million by lending startups across 67 deals.
34% of the fintech landscape is owned by payments, followed by banking at 32% in the country. The introduction of UPI (United Payments Interface) developed by the National Payments Corporation of India, allows users to make instant, real-time digital payments and money transfers between participating banks via mobiles.
Paytm, India's largest online payments and mobile wallet company has invested nearly $786 million in mobile payments to date. In 2018, Paytm founder Vijay Shekhar Sharma mentioned that the company has earmarked a further $786 million for the next three years.
Several leading players are battling to gain the large Indian population's attention when it comes to digital payments. Facebook-owned WhatsApp, a leading messaging app with over 200 million users in India alone, is currently trialling WhatsApp Pay with 1 million users across the country. Google Pay's Tez, Amazon Pay and Samsung Pay are all UPI-enabled, with Apple Pay looking to join in soon. These international payments processors join domestic players such as Paytm, PhonePe, MobiKwik and FreeCharge offering millions of Indians the ability to pay digitally. After the demonetization in 2016, UPI became one of the fastest growing payments-instruments to emerge in the last few years.
With over 355 million internet users, second only to China, India presents companies with a huge market for online payments and digital banking. A collaborative report by Google and the Boston Consulting Group (BCG), titled Digital Payments 2020, predicts that digital payments in India will exceed $500 billion by 2020, up from $50 billion in 2016.
A Tricky Market
India is a difficult fintech market to navigate because potential customers are spread across varying income levels and a considerable geographical canvas.
Another major concern that places an obstacle in the development of digital banking in India is the dependence on cash. From SMEs, to daily-wage labourers, the economy runs on access to liquid capital. The domestic economy will need a slow revamp with the introduction of accessible technology and services that are tailored specifically for their lifestyle.
India is home to multiple languages and different lifestyles – finding uniformity across the nation is immensely difficult. Often, fintech startups struggle since India needs a dedicated, hands-on approach across every city or region the company wants to succeed in, compared to other countries where a hub-and-spoke model works just fine.
Indeed, this just means that there are several markets and sectors within fintech ranging from blockchain payments, wealth management and digital banking that startups and companies in India can venture into. Meeting customer expectations and providing innovative services will be an effective way for new players to establish themselves in the market. With a population that is quickly growing comfortable with using the Internet for most of their needs, the digital revolution in financial services is finally underway in India.
To read our articles exploring the growth of fintech in China and Hong Kong, click here.
Penser is a specialist consulting firm focused on FinTech, payments and open banking. We provide strategic planning, digital transformation, and due diligence services.