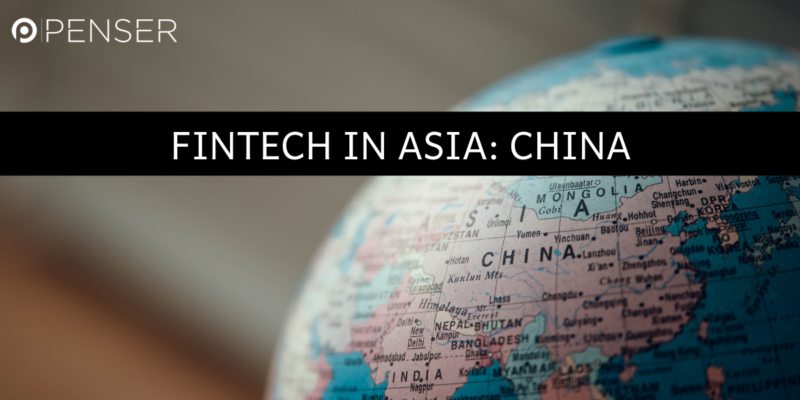 Over the last decade, the FinTech sector has redefined the banking and financial industry as a whole. FinTech, a portmanteau of Finance Technology, broadly refers to how technology has democratised and revolutionised the financial services industry. This has allowed new players to carve out a significant piece of the pie for themselves by offering innovative solutions through intuitive apps that upend the traditional customer experience for something simpler and smoother.
Nowhere has this been more evident than in China. Mainland China now hosts eight of the world's leading FinTech unicorns, with an average value of $26.8 billion. That is eight times greater than the average value of North American FinTech unicorns. Even discounting Ant Financial, China still averages a value that is three times higher than North America. Hong Kong hosts 4 more unicorns, taking China's total to a remarkable 12 unicorns.
The Rise of FinTech in China
China had traditionally been a market of banking services with few players who were poorly regulated and managed. Customers were forced to choose from a very limited range of offerings, and the user experience suffered as a result. The sector needed a restructuring from the ground up. At this point, China's three tech giants – Baidu, Alibaba and Tencent – stepped in, making financial services more accessible to everyone. With their vast resources, they have helped China become one of the "closest cashless economies" in the world. Individuals in China now conduct most of their financial transactions only using their mobile phone, amounting to US$12.77 trillion in transactions in the first ten months of 2017. Indicative of this is also the tremendous growth the leading players have seen in a short period –Alibaba's Alipay's payments increased 23-fold in value during 2012-16, and Tencent's WeChat payments increased 85-fold in value in the same period.
Today, China's FinTech industry is a much more intricately-linked and developed sector than might have been previously thought. FinTech companies are merging financial services seamlessly with regular activities, making banking less visible and more frictionless, and improving the customer experience through innovative business models and customised solutions. Here's a snapshot of selected start-ups that are gaining a foothold in this dynamic ever expanding sector in China:
Source: "The Rise of Chinese Fintech: Lessons for the United States", John Mahoney, 25 February 2019
These increasing opportunities in FinTech benefit different players in the market. This can primarily be seen across four categories – payments, credit/lending, wealth/asset management, and insurance. Each category has been steadily growing, and growth is expected to continue through the next few years, resulting in shifts in the balance of power in each.
Source: "The Rise of Chinese Fintech: Lessons for the United States", John Mahoney, 25 February 2019
What we can expect from the future
Much of this growth was likely driven by poor outdated regulations, which allowed for uninhibited growth. However, in recent months, China's massive FinTech industry has been taking a beating as the government continues to wind down online lending. Funding for FinTech startups has shrunk by 87.6% in a year, hitting only $192.1 million in Q1 2019.
With this new stringent focus on regulations, China has been trying to rein in the financial risks associated with its burgeoning industry. Specific attention is being given to peer-to-peer lending, which matches individuals looking for a loan with someone looking to invest. With lax regulations, this had resulted in numerous instances of fraud over the years. The new oversight has resulted in the shutdown of thousands of sites, with Yingcai, a Shanghai-based research firm, estimating that only 300 players will be left standing by the end of this year.
This doesn't mean that the Chinese market is winding down. It simply implies that the growth and funding may be a little more controlled going forward. China's biggest players, TenCent and Alibaba, are still going strong, with increasing investments in new startups in the region as well as entering other markets, starting with Hong Kong.
(To learn more about the FinTech market in Hong Kong, check out our article here.)
What has happened, though, is that China has finally been unseated as the Asian funding source for FinTech, with India surpassing China for the first time this year. We'll be taking at a look at the Indian FinTech market in the near future, so be sure to come back soon.
Penser is a specialist consulting firm focused on FinTech, payments and open banking. We provide strategic planning, digital transformation, and due diligence services.