With Covid-19 spreading across the world (the WHO has a useful interactive tracker that you can check out here), countries have started taking steps to attempt to stem the tide. The UK was the latest country to declare a three-week countrywide lockdown, and most countries are now advocating people work from home and practice "social distancing" in order to try and prevent catching or spreading the virus to others. As a result, fintech companies (and others) have to recalibrate and adjust to new ways of working, and switch to a more asynchronous approach (i.e., when things are expected to happen within a certain window rather than immediately). This makes it increasingly more important to have the right stack of remote working tools that the company can rely on for collaboration and execution.
Here are some of the tools we've found to be most effective in ensuring a smooth workflow in a fintech environment while working from home:
Slack has become the go-to messaging app for team collaboration and remote working. Through dedicated customizable channels organised by topic, groups or direct messages, Slack allows teams to streamline and separate multiple lines of communication into a much more manageable interface. Slack also integrates with over 150 third-party apps such as Zapier, Zendesk, Asana, Trello, Dropbox, and more, allowing for greater functionality within the app. Teams can therefore use Slack as their single interface for most collaborative and project management work. Slack also provides an API that allows users to create applications and automate processes, such as sending alerts, etc.
Slack offers three paid packages – Standard (starting at $2.67 per user per month), Plus (starting at $5 per user per month) and Enterprise Grid.
Slack went public in June 2019, and has a market capitalization of $15.98 billion (27th March 2020).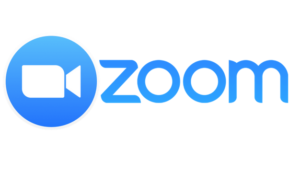 Zoom is arguably one of the best video conferencing tools available today. It allows for up to 1,000 video participants and 10,000 viewers at a time, making it great for company-wide events, such as training workshops. Zoom also supports video recording, screen sharing, business IMs, file sharing and a user-friendly phone system.
Zoom offers three paid packages for their online meeting service – Pro ($14.99 per host per month), Business ($19.99 per host per month; minimum of 10 hosts) and Enterprise Grid ($19.99 per host per month; minimum of 50 hosts). Other services are charged separately.
Zoom went public in April 2019, and has a market capitalization of $41.83 billion (27th March 2020).
Standuply automates management processes via Slack. Standuply automates common Agile processes, such as stand-up meetings, retrospective meetings, etc., through Slack. It connects to other project management tools like JIRA to build Agile charts that track burndown and more, as well as helps run more complex processes such as backlog grooming, planning poker, and others. It also helps run polls with team members to gauge input.
Standuply also offers team education services, whereby a pool of experienced mentors can be leveraged to guide and support your team on project management and product development. Mentors can be interacted with through video questions or online sessions. With flexible payment options, a rating system, and the ability to store all sessions and knowledge in a team wiki, Standuply can be extremely beneficial in helping remote teams stay focussed and work towards a common goal.
Standuply offers three paid packages – Standup Bot (starts at $5), Scrum Master (starts at $10), and Program Manager (starts at $17).
Standuply last reported that they were making $80,000 per month in February 2019.
Figma helps teams create, test, and ship better designs from start to finish. It allows you to design collaboratively in real-time online. Users can design and prototype simultaneously, allowing you to test concepts earlier, and also build a scalable design system that can be used multiple times.
Figma offers two paid packages – Professional ($12 per editor per month) and Organization ($45 per editor per month).
Since launch, Figma has had 1 million sign-ups, with a total of $82.9 million raised on a $440 million post-money valuation.

Notion is another tool for asynchronous communication that allows you to collaborate with remote teams in real-time on documents. Users can leave comments on documents anywhere on the page and notify others to review. Notion also acts as the single source of truth, acting as a repository for all company information and documentation that can be easily searched and categorized. It also supports project management features, allowing teams to create Kanban boards, calendars and more, while creating custom workflows that make sense.
Notion offers three paid packages – Personal ($4 per month), Team ($8 per member per month) and Enterprise.
Notion recently just reported a new funding round valuing it at $2 billion.

G Suite is the productivity toolkit Google offers that packages its extensive services for small businesses. G Suite comes packed with favourites, such as Gmail, Google Drive, Docs, Sheets, and Calendar. It also provides video conferencing tools and internal communication tools. A number of small and medium businesses already depend on G Suite for their functioning as it provides the basic tech infrastructure needed for a modern day business at a fraction of the cost.
G Suite has three paid plans – Basic ($6 per user per month), Business ($12 per user per month) and Enterprise ($25 per user per month).
G Suite is reported to have 2 billion monthly active users.
These are only a few of the tools that fintech companies can leverage while teams are forced to work remotely during the Covid-19 crisis. There are a number of other tools that we haven't really delved into, but we encourage you to explore what's out there and see what works for you. As we learn more about this pandemic, it's becoming evident that things are unlikely to go back to normal anytime soon.
We encourage all our readers to stay safe, exercise social distancing and employ best hygiene practices.
Penser is an expert fintech and payments consulting firm based in London, UK. We have worked with several clients across the globe with guidance on the fintech space and have supported a number of financial institutions digitally transform their operations in keeping with the times. Contact us to know more about how we can help you.