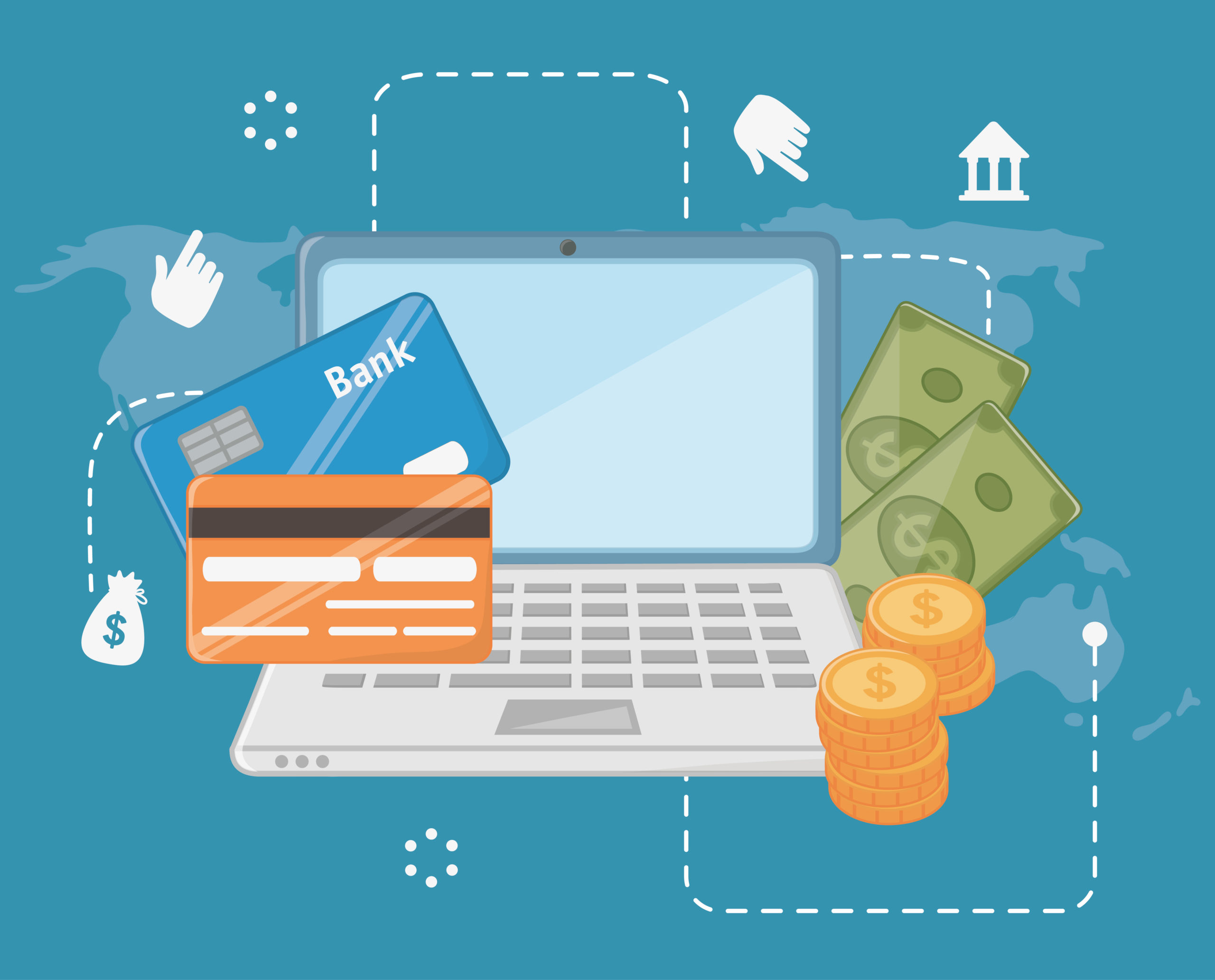 This is the second of a two-part analysis on marketplace payments. Check out the first part on the growth of online marketplaces and key players here.
The list of marketplaces gaining global scale is as long as the complexities of managing payments for them. Some of these include avoiding fraudulent buyers (e.g. stolen credit card users) and fraudulent sellers (e.g. that take money from customers but don't ship goods), and doing timely payouts to sellers without incurring high costs and across many countries, taking refunds from sellers and passing it back to customers.
Along with those, there are several legal aspects that marketplaces need to keep in mind while handling payments, for instance, maintaining legal compliance (e.g. through 'know your business' checks on sellers, GDPR, PCI data security etc.), holding escrows, staying on top of Value Added Tax (VAT) compliance in each country, managing foreign exchange exposure in the lag between taking payment and making payments,. Along with these, marketplaces also grapple with the challenge of ensuring high payment success rates, including a wide number of accepted payment types and low payment acceptance costs – and this is why partnering with the right payments processor can help increase marketplace's business by a substantial margin.  These payment service providers (PSPs) allow marketplace platforms to focus on selling without worrying about payments processes and compliance.
Payment service providers need to offer several services to be considered a viable partner, some of which include:
Payments Acceptance: Accepting payments is the primary task of payment service providers, they need to be well-equipped to handle the volume of payments a marketplace receives. To do this, their technology needs to be up-to-date and constantly evolving as the marketplace adapts and grows depending on the number of customers. The volume could change, depending on seasonal preferences of the buyers and an influx of sales could come in during certain times, e.g., Black Friday sales, Christmas, etc.
Split Payments: The PSP needs to be able to split funds received, separating the commissions earned by the platform and the money owed to the seller.
Payouts: PSPs need to have the ability to manage payouts to multiple sellers – sometimes across the globe. In addition, some marketplaces might need a 'delayed payouts' feature, waiting until the customer has received the product or service they've purchased. This process is generally referred to as escrow: a contractual arrangement in which a third party receives and disburses money or documents for the primary transacting parties.
There is a range of services offered by companies such as Stripe Connect, Braintree Marketplace Payments (part of PayPal) and Worldpay, among others. These PSPs offer the ability to process payments across a variety of methods ranging from the usual credit & debit cards to the digital methods such as digital wallets (PayPal, Venmo) for a small transaction charge.
Here's a short comparison of the features offered by two of the leading marketplace payments providers: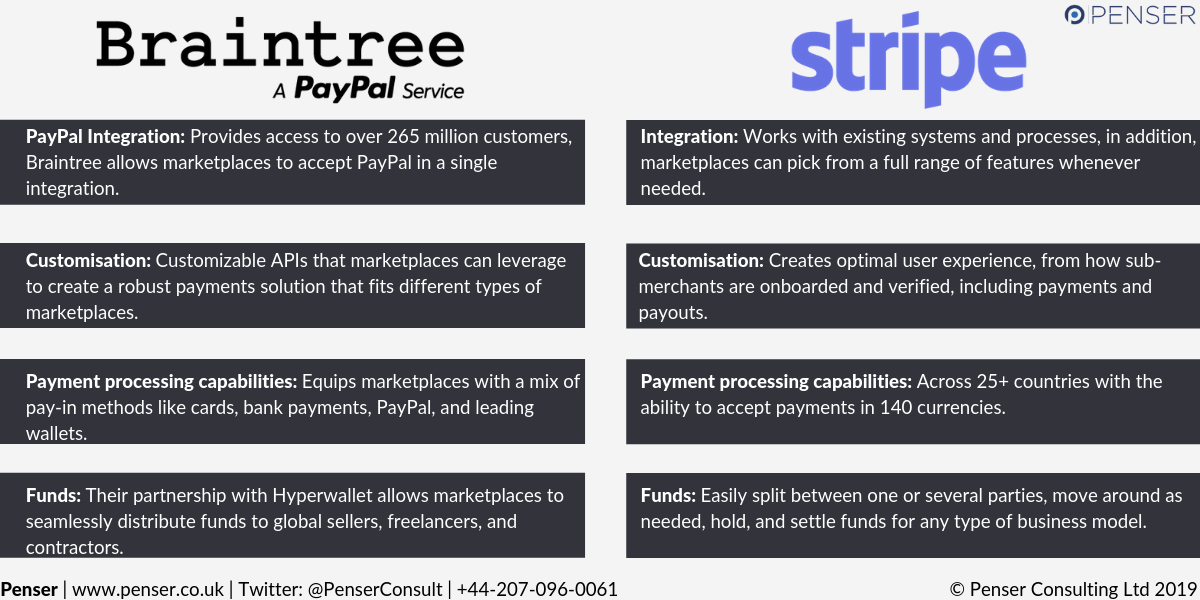 While these are the two major payment service providers currently offering marketplace payments experience, there are several others in the market that might be more suited according to the marketplace's needs.
Setting up a new online marketplace can be a risky venture. There is stiff competition from established global giants such as Amazon, Alibaba, Mercado Libre, Allegro, etc. in their respective regions and across the globe. Even in the niche marketplaces, services like Uber and Lyft in the on-demand mobility services have captured a significant part of the market. But smaller players offering better user-experience and services are increasingly making waves. For instance, Zomato, previously the major food guide and delivery service in India, is facing significant competition from Swiggy, a food-delivery service encroaching on the former's turf.
Marketplace payments grew by 23% in 2018 and represent 65% of e-commerce transactions worldwide. With the booming future of e-commerce and the large and growing opportunities for payment services providers, it seems like a good time to be a payment processor in today's market!
Penser has deep expertise in payment platform assessment and development for global marketplaces. Contact us to learn more about our services across strategy, due diligence, and digital transformation.