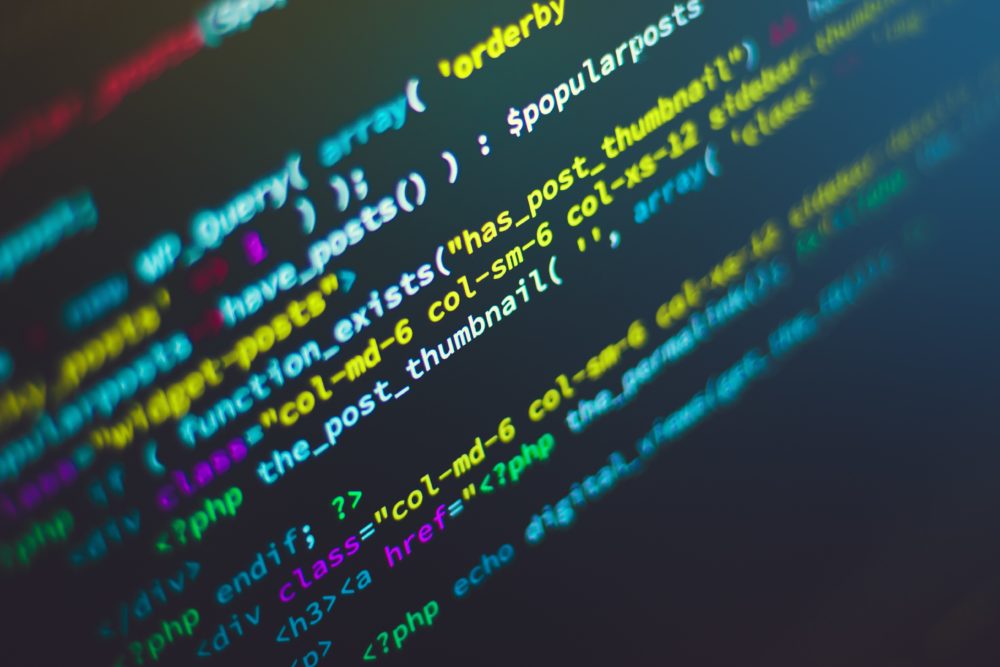 Fintech is a sector governed by dynamic changes and fierce competition. Fintechs are under a lot of pressure to optimise productivity and efficiency at lower costs. Robotic Process Automation (RPA) software in business can help achieve higher efficiency at a lower cost when implemented correctly. According to a global report, having RPA will become "mandatory" to maintain their competitive advantage. The global robotic process automation market size was valued at $1.1 billion in 2019 and is anticipated to witness a CAGR of 33.6% from 2020 to 2027. In 2018, RPA enterprise software was the fastest-growing application with year-on-year growth of over 63%.
What is Robotic Process Automation?
Robotic Process Automation refers to the use of automated software for processing tasks. RPA is business processing software that lets automatic processing or a "robot" to take over actions and tasks performed by humans within digital systems. RPA software is designed to reduce the burden of repetitive, time-consuming tasks. Banks and financial institutions can increase their productivity and efficiency by offering real-time customer solutions while leveraging the benefits of using robots in their daily processes. The implementation of RPA software can be both time-consuming and expensive due to the level of training and changes needed to adapt to a new system. But the benefits received due to incorporating RPA software can far outweigh these costs.
As experts in fintech consulting, Penser has tracked the growth of new technology in finance. In this blog post, we explore some of the reasons Robotic Process Automation (RPA) software is an invaluable asset in fintech:
Comprehensive Insights
With the implementation of RPA software, fintechs can gain detailed insights into their customers' needs as well as the influence of changing market drivers. This level of insight and understanding will lead to the development of better products and services, leading to an increase in customer satisfaction. There is also an increase in customer onboarding with the implementation of robotic automation processing software as there is more time and energy to be focused on developing attractive and much-needed products and services. Royal Bank of Canada (RBC), the largest financial institution in the country, has been using smart chatbots for more than a year to improve customer service, while Scotiabank is incorporating the innovation into its larger digital transformation.
Reduced Costs
According to reports, 50% of companies spend anywhere between $5-$25 per manually processed invoice. For financial institutions and fintechs processing large amounts of invoices per month, this can add up. Incorporating robotic automation processing can help reduce operational costs by a significant amount. Hungarian startup CloudStorm creates software robots that are taught to fill in the required data as well as prepare financial reports by extracting data from multiple financial or banking systems. As the labour required for repetitive and dull tasks will no longer be necessary, companies will be able to recoup the expenses of implementing RPA software. These manually repetitive and time-consuming tasks can be done at a fraction of the cost with fewer errors at unprecedented speeds with the incorporation of RPA software. Robotic automation processing allows banks, fintechs, and financial institutions to save nearly 25-50% of processing time and cost. The implementation and maintenance costs for RPA software are significantly low for cloud-based RPA. Otherwise, RPA does not need any major infrastructure changes because of its UI automation capabilities.
Higher Productivity
Robotic processing automation allows businesses to focus more on building innovative products and strategies as employees are no longer required to spend hours on mundane, repetitive, and time-consuming tasks. This increases employees' morale and boosts creativity, fostering agile development. Correctly implemented, RPA can help banks, financial institutions, and fintechs increase operational efficiency by making their processes faster and more efficient.
Better Compliance
One of the main attractions of RPA software implementation for banks, financial institutions, and fintechs is how it can assist with compliance and regulatory needs. RPA allows businesses to maintain audit trails for every process, which reduces business risk and maintains high process compliance. When it comes to customer-facing compliance needs such as KYC, RPA implementation can be both time and cost-consuming given its automated nature. AML is another space where robotic processing automation software can catch suspicious banking transactions easier than traditional banking solutions. Businesses can be set to operate within regulatory guidelines easily, leaving no room for manual error. US-American startup Aurorpa offers a wide range of RPA services aimed at detecting fraudulent activities and closing fraudulent accounts to prevent bad debts and for increased security for customer's financial and personal data.
The incorporation of robotic automation processing software has several other benefits including increased agility, higher quality services, increased speeds, and better employee experience. It is the need of the hour for fintechs, banks, and financial institutions to incorporate RPA into their solutions.
At Penser, we have expertise in fintech consulting and can assist your business's digital transformation journey. We are also experts in due diligence and strategic planning services. Contact us to know more about how we can help you boost your business by incorporating RPA.