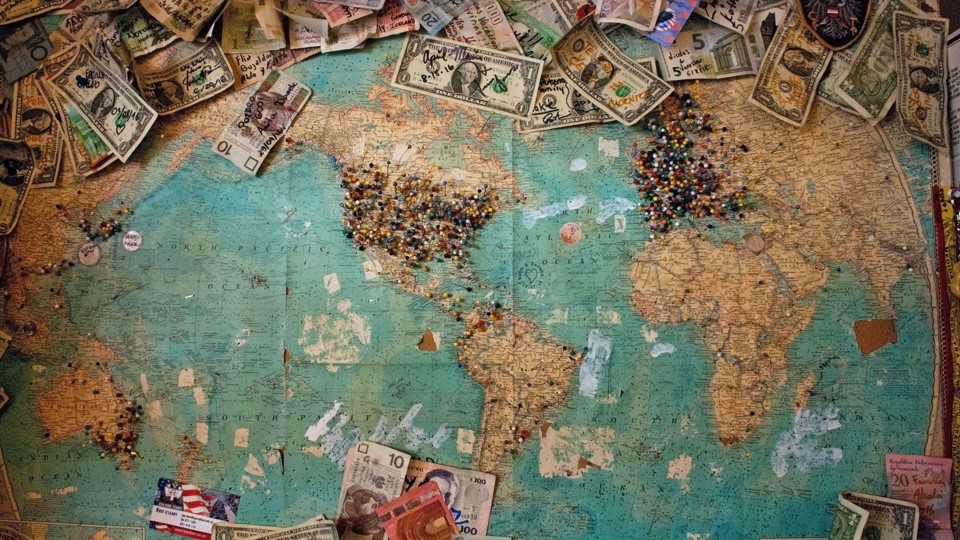 As fintech and payments consultants, Penser keeps a close eye on the goings-on in the industry. We use this information – and our experience – to better advise our clients on key trends and strategic opportunities. Recently, TransferWise's partnership with Alipay caught our eye, and got us started on a lively discussion about how the cross-border payments and remittances sector has been changed by fintech, and will likely continue to adapt.
TransferWise and Alipay
TransferWise, the money-transfer fintech start-up that was recently valued at $3.5 billion, recently partnered with Alipay for international transfers. This allows TransferWise's over 7 million users to instantly send Chinese yuan to users of Alipay from 17 currencies. Alipay serves over 1.2 billion people worldwide, which exposes TransferWise to a much wider audience. China was also projected to be one of the largest remittance recipient countries in 2019, with around $70 billion expected to be sent to the country by expats and migrants. This is only second to India, which is projected to receive over $80 billion.
This announcement by TransferWise comes soon after their introduction of global money transfers to six other mobile wallet platforms – GoPay, Ovo and Dana in Indonesia; PayMaya in the Philippines; and bKash in Bangladesh. TransferWise is clearly making an effort to expand it's footprint and establish itself as the key money-transfer partner for the digital consumer. This is likely why its valuation has more than tripled since it became a unicorn in 2016.
The growth in migration remittances
Migration remittances has grown tremendously in recent years. According to the World Bank, close to 80% of the total amount received by countries globally is from migrants and expats sending money back to low- and middle-income countries.
2018 saw an increase of about 9% in amount remitted to low- and middle-income countries, reaching a total of $536 billion. Globally, the amount remitted to countries hit $683 billion, roughly 8% more than the amount in 2017. This number is expected to hit $746 billion by end-2020, and is likely to see a CAGR of 11.75% between 2019 and 2024. Therefore, service providers that can cater to this growing market would see corresponding growth.
It's likely that this growth was driven by the evolution of the customer and what they expect from their service providers, along with the development of new technologies. This led to more collaborations and partnerships as well, opening up the market further. Along with this, there have been suitably stringent regulations implemented, making it more secure for more customers.
However, this growth in global remittances comes at a high cost (literally). Globally, sending remittances costs an average of 6.82% of the amount sent, much higher than the UN's Sustainable Development Goal of 3%. Banks are the most expensive service providers, averaging a cost of 10.46%, while mobile money has been the least costly instrument to fund the transaction and disburse funds. Factors that typically lead to this high cost are foreign exchange spreads, differences between the conversion rate of the interbank currency and the rate cited by the bank, the actual processing fees involved, and of course, the commissions of the multiple middlemen involved in the transaction.
As a result, there is a lot of potential for a solution that can cater to the growing market, while also leveraging technology to reduce the costs and effort involved.
Fintech's impact on the remittance sector
Fintech has some clear benefits that capitalize on the opportunities in the remittance market. Some of these advantages are straightforward – faster transfers, lower costs, more transparency, and better exchange rates than legacy players. However, there are other advantages that fintech brings to the table, namely
making the process much more convenient by allowing customers to make transfers via their smartphones,
allowing customers to use multiple payment modes to make their transfers,
leveraging multicurrency accounts to make sure that payments are received in matching currencies,
utilizing the data generated from all these transactions to establish stronger relationships with their customers, and even possibly identify fraudulent transactions, and
providing tools such as forward contracts and market orders for both individuals and SMEs.
3 key fintech remittance players you should know
Founded in 2011, TransferWise supports more than 750 currency routes across the world, and provides multi-currency accounts. TransferWise matches amounts transferred by customers with other users sending the other way around – this way, they don't transfer the sender's money directly to the recipient (like SWIFT does). By using these pools of funds to pay out via local bank transfers, they avoid currency conversion and transfers crossing borders, allowing them to pass those savings on to customers.
As of September, 2019, TransferWise reported an annual revenue of £179 million, up 53% from the previous year, and a net profit after tax of £10.3 million. TransferWise's then-6 million customers transferred £4 billion every month. TransferWise customers at the time held over £1 billion with its multi-currency account. Over 20% of its transfers are in 20 seconds or less, and charges are as low as 0.67% of the transfer amount.
To see how TransferWise has performed versus fintech challenger banks, click here.
WorldRemit focuses heavily on mobile-to-mobile remittances and is completely cashless on the sender's side. WorldRemit has one of the biggest networks for digital money transfers with 6,700 corridors They remit funds to 150 countries, including almost all African countries, and support over 90 currencies. They have 4 million customers.
WorldRemit was recently valued at over $900 million, and reportedly had an annual revenue of £85.83 million in 2018, an increase of 41.8% from the previous year.
InstaRem supports individuals and businesses who need to send money overseas and charge as little as 0.5% of the transaction amount. They offer a peer-to-peer model that matches transactions from senders in different countries and offer mid-market FX rates. InstaRem focuses mainly on Asia. Since starting in 2015, InstaRem serves 150 corridors, and lets customers send money from Australia, Singapore, Hong Kong, Malaysia, Euro Zone Countries, UK, India, Canada and the US to over 50 countries globally. To date, InstaRem has raised $59 million over 4 rounds.
As expert payments consultants in the fintech space, Penser tracks growth and innovation in the cross-border payments and remittances space. We've acted as fintech consultants to clients across the world and have helped them make more informed decisions regarding their investments. If you'd like to know how we can help you, please contact us.