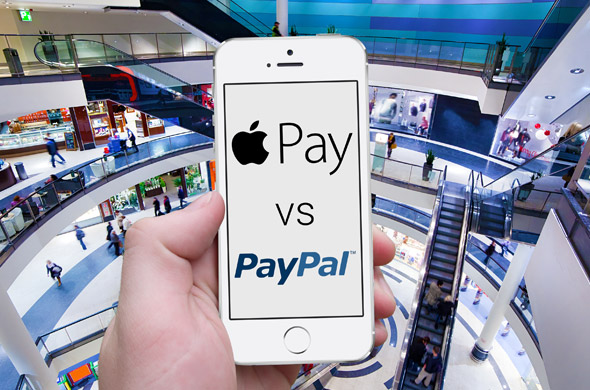 For those who have been eagerly watching and waiting for the day when the leather wallet will be made extinct by mobile payments, Apple Pay has offered the prospect of a new dawn in consumer adoption and awareness. Apple Pay has been making headlines consistently over the last month as 10m iPhone 6 smartphones have flown off the shelves. However, in the past week PayPal has been stealing the limelight. On 30 September, eBay confirmed that PayPal will become a separate publicly traded company from 2015. Will PayPal benefit from the gains which Apple has made in putting the concept of the mobile wallet more firmly on the map, or will the two companies go head to head as mobile payments rivals?
The move to split PayPal and eBay that was started by Carl Icahn arguably came to a head with the Apple Pay announcement with many claiming that PayPal are readying themselves to compete against the technology giant. The high sales levels of the iPhone 6 and positive reception of Apple-enabled NFC technology amongst industry experts and consumers alike, has no doubt put pressure on PayPal to fight in the mobile wallet arena. Although Apple has attempted to forge its position as industry leader in the payments space by including major credit card companies, PayPal is an already established presence. Last year alone PayPal processed $27 billion in mobile payments debuting technology such as PayPal Beacon and improving its PayPal Wallet smartphone app. Although both players undoubtedly have their strengths, the next three years will be crucial in the race to IDC's prediction of $1 trillion in mobile spending by 2017 (http://goo.gl/93g0mp) .
In our assessment however, Apple Pay will win over PayPal's efforts to be accepted at physical merchants for one very simple reason – it will be cheaper.  Apple Pay transactions qualify for 'card present' rates to the merchant which are cheaper than the 'card not present' rates that PayPal must charge (or subsidise) the physical merchant. Within online payments, the combination of over 800 million iTunes account holders who can easily make one touch payments online using their phones, along with the potential of Passbook to manage loyalty programs while offering a superior customer experience will very likely upset the current apple cart of online payments.