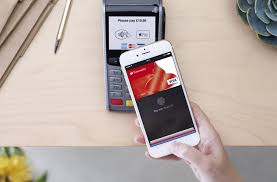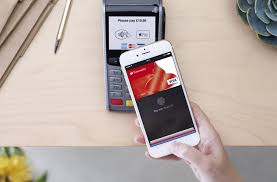 With much speculation surrounding the upcoming iPhone 6 release, there has been increasing discussion around the various ways in which Apple will incorporate mobile payment technology and lead the way in transforming consumer habits and preferences. Although mobile wallets and mpayment technology have existed and been growing in adoption for the past decade outside of Apple, the release of the iPhone 6 may mark a shift in the payments landscape and a breakthrough in the way in which consumers and retailers behave.
Apple sets the stage
Apple's incorporation of NFC technology into the company's sought after smartphones has long been anticipated by market experts. This is especially relevant considering that NFC technology has enabled Android phones to act as mobile wallets for the past three years. The launch of Apple's Passbook in 2012; the app which allows users to store boarding passes, movie tickets and gift cards in one place, offered some hint of a mobile payment solution and signalled to industry commentators that Apple would eventually progress to allow users to not only abandon paper tickets and coupons but also physical cash and cards as well. Recent reports suggest that an NXP made NFC chip will be present in the iPhone 6 and that Apple already has a deal in place with major payment processors American Express, Visa and MasterCard. Apple's ability to authenticate users using its Touch ID technology enables a far more seamless payment experience. It seems that the mid-September launch may be the event where Apple forges its role as market leader as the company showcases the long awaited specifics of its mobile payment system in the iPhone 6.
Mobile payments: waiting for take off
Debates about why mobile payment technology has not truly taken off often centre on the opinions of the average consumer. Studies show that consumers have low awareness about various mobile wallet options and therefore take up has been slow. This is evident in the example of Square Wallet: terminated in May, the app was replaced by Square Order which allows users to order purchases ahead for instant collection without queuing. Moreover, when examining public opinion on using smartphones in everyday transactions, there is a widespread belief amongst consumers that they will not necessarily save time or money through mpayment. For these reasons, cash, debit and credit cards have remained dominant in the payments space. Despite efforts from many players to encourage mobile payments just $3.1 billion in purchases came from mobile wallets last year out of roughly $4.5 trillion in annual retail payments in the United States, according to Javelin Strategy.
Could Apple bring together iTunes + Touch ID + NFC?
Apple will seek to excite and intrigue users about the various technology updates that the iPhone 6 will undoubtedly offer and is in a unique position to change consumers' opinions and therefore adoption of mobile payments. In the UK alone, Apple has 32.1% market share in smartphone users and already has the payment information of around 800 million iTunes users around the world. Considering the power of Apple in the smartphone industry, the iPhone 6 is, according to Piper Jaffray analyst Gene Munster, expecting to sell around 5.4 million units of both iPhone models combined.
With its sheer market force, Apple can shape the future of payments by convincing consumers that paying with their mobile is not only time and cost effective but also secure and reliable. The buzz that has already been created around NFC in mainstream news sources over the last month by Apple's upcoming release suggests that user knowledge and enthusiasm for mobile payments will unquestionably be heightened after the mid-September launch. While opening up the iTunes wallet to enable payment on other websites from a credit card stored in iTunes may be the more scalable long term play, an NFC enabled iPhone may be the immediate push the mobile wallet needs to become the mainstream form of payment for the average consumer.