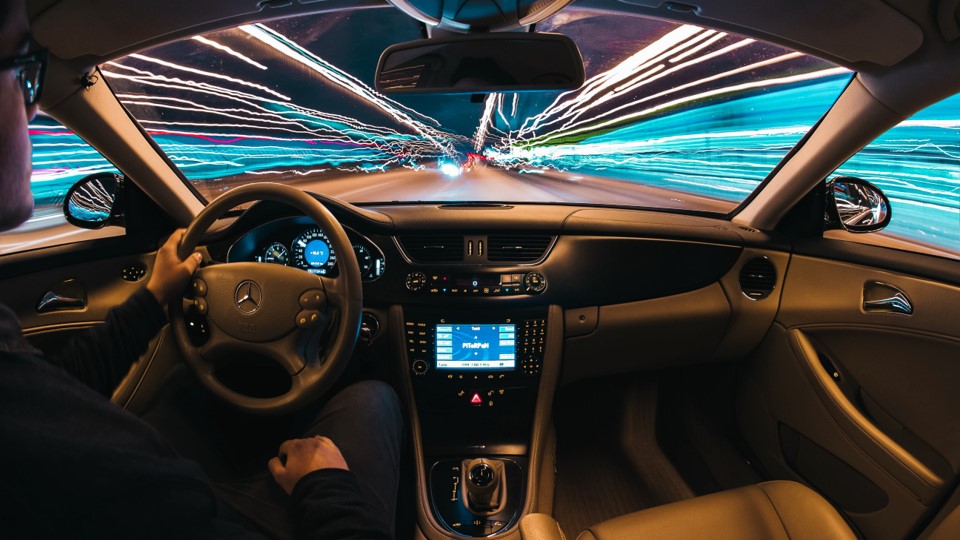 The boom of the financial technology industry has had rippling effects across the marketplace, impacting disparate industries and helping them find new synergies and provide better services. One of the sectors that has been affected is the automotive industry, which has grown considerably, and industry experts feel that it's only going to get bigger.
What has driven this? For one thing, the increasing digitalization of devices. As more of our devices connect and "speak" with each other digitally (usually referred to as the Internet of Things), it becomes easier to exchange data between them. Vehicles have also been part of this trend, with cars now being able to send and receive data across the Internet, enriching the consumer's experience by making it more convenient and seamless.
Tomorrow's cars are connected
The percentage of connected is expected to make up 75% of the car market by 2020. This new vehicle connectivity has created a new ecosystem, as content, service and technology come together to leverage synergies and provide new services. Consumer information and usage patterns are now more accessible to consumers and service providers, allowing vendors and OEMs (Original Equipment Manufacturers) to provide bespoke solutions.
Aside from the obvious potential value for targeted marketing, this connectivity has led to innovative solutions, such as
Location services: Access to location services allows OEMs to provide real-time weather and traffic updates, as well as enhanced navigation and parking services
Content and infotainment: Consumers can now access their phones, emails, the Internal, social media, ecommerce and games from within their connected cars
Vehicle management: With more detailed information about the vehicle available, OEMs can provide better diagnostics, real-time updates on car health, as well as connectivity to maintenance providers
Driving analytics: With greater access to user information, insurance providers can score driving safety and provide more customized usage-based offerings.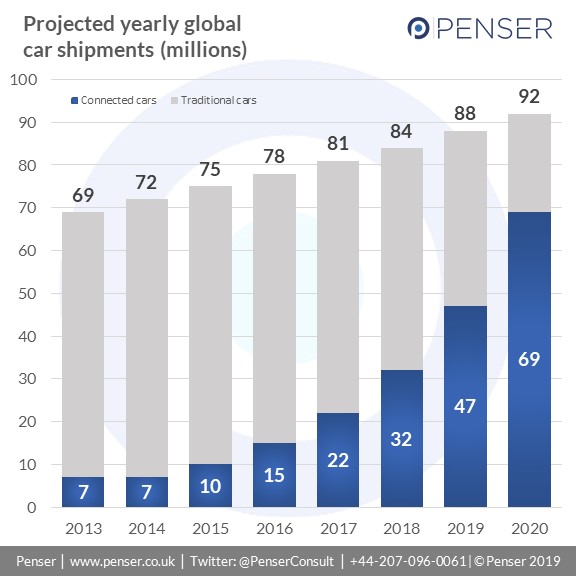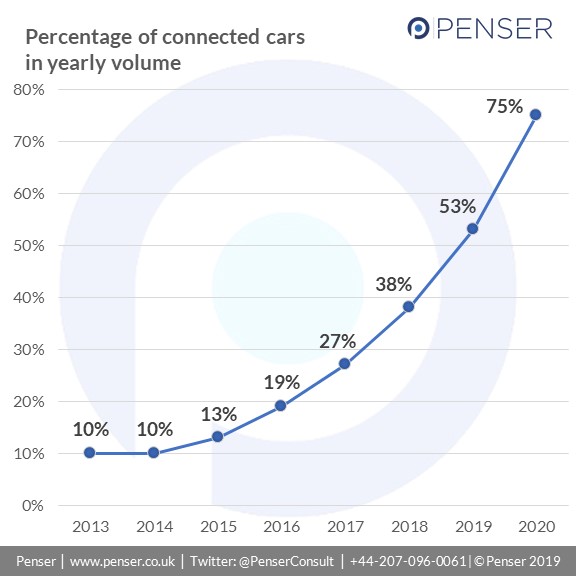 In-car Payments are the first step
One of the clear ways that FinTech is making an impact in the auto industry is through payments. In-car payment technology is on the rise, with OEMs providing solutions in partnership with payment solutions. While the services are currently limited to paying for parking and gas, there is great potential there for growth. Companies are approaching these solutions both through the in-built dashboards in their vehicles, as well as through dedicated mobile apps.
In the last five years, established players have been taking bigger steps in this area. For instance:
2015: Technology solutions provider SAP partnered with payments providers Samsung Pay and P97 to support mobile payments for gas pumps
2015: Volkswagen acquired Sunhill Technologies, the developer of a parking payments app
2016: Ford releases FordPass, which includes a virtual wallet that can be used to pay mobility expenses
2016: GM partnered with Mastercard to make payments through an in-vehicle platform
2017: Daimler launched Mercedes Pay through the acquisition of PayCash
2017: Visa tied up with Honda to showcase in-vehicle payment solutions
2017: Both Jaguar and BMW independently introduced in-car solutions that supported gas and parking payments respectively
More recently, payment-solution providers like Cardtek are exploring new models for in-car payment. Cardtek provides end-to-end solutions for clients from various industries, including public transportation authorities. The new models being explored tend to revolve around three pillars:
Internet of Things (IoT) platform that interfaces with merchant devices
This allows cars to initiate pre-payment processes, choose the payment type and define the amount. The car can then access the user's payment credentials on their mobile wallets and complete the transaction.
IoT platform and an integrated mobile wallet
The car company digitally stores the user's payment credentials within their cloud, allowing the car to act as a mobile wallet. This allows them to own the user's wallet without depending on a third-party service provider (such as Apple Pay, Samsung Pay, etc.)
IoT platform, integrated mobile wallet and a personal POS
The car comes with an embedded POS terminal that allows the user to handle the entire transaction inside the car. Using biometric authentication, the user can identify themselves, and authorize the transaction in the car.
Growth of digital leasing and lending
As more players enter the space, another avenue for growth is in digital leasing and lending, largely driven by the new transportation-sharing economy (on-demand transportation services, car-sharing services and ride-sharing services). The rise of this new economy has changed how traditional car ownership is perceived by consumers, with the latter adopting on-demand and sharing services as their primary modes of transport.
This new attitude has resulted in massive growth in the on-demand transportation space; players like Uber, Lyft, Didi, and Grab are now ubiquitous, and have dramatically impacted markets the world over. This has also created a related opportunity in providing specialized financial services for on-demand platforms, such as in the leasing of vehicles for on-demand platforms (Drover, HyreCar) and providing commercial insurance for drivers in the on-demand economy (Inshur, Zego).
With digital transactions becoming much easier to manage and execute, next generation car rental players have started to provide more flexible options to consumers, even allowing them to rent out their own cars (in some cases). Using subscription-based pricing or a shared ownership model, the sector is undergoing an upheaval, and new players are carving significant pieces of the pie for themselves.
Let's take a look at three players and how they're leveraging this new opportunity:
Maven



Launched in 2016 by General Motors, Maven is an on-demand rental service. Through the Maven app, customers can make hourly or daily reservations from the shared vehicles available. Maven is currently available in 17 cities in North America and boasts over 210,000 members. In 2018, they also included peer-to-peer car-sharing that allows GM car owners to list their cars and earn money.

Canvas

Canvas is a vehicle subscription service launched by Ford in 2017. For a subscription term that can vary from one month to a year or longer, the service provides the use of a pre-owned Ford car bundled with insurance and maintenance coverage. The service is currently limited to the San Francisco Bay Area and Los Angeles.

Fair

While Maven and Canvas are both owned by a vehicle manufacturer, and are therefore limited to their vehicles, Fair offers a monthly subscription service through a network of dealer partners. Fair offers pre-owned and certified pre-owned vehicles, each offered with limited warranty, maintenance and roadside assistance. Fair offers not only a new and convenient way for consumers to look at car ownership, but also helps dealers acquire new customers and build deeper relationships with consumers.
Due to changes in the way both consumers and OEMs are now approaching the industry, the traditional one-time transaction model is being replaced by recurring revenue models, such as subscription-based and usage-based pricing models. This requires a rethink of the legacy infrastructure they have in place, which could in turn be the difference between those OEMs that survive and those that thrive. Some OEMs have outsourced this responsibility to fintech startups such as Aria. Aria provides a cloud-based monetization platform for subscription-based and usage-based businesses, allowing for faster time to market and more flexibility.
On-demand transportation players have also started to explore new avenues to increase engagement with their customers. Many of the larger players have introduced their own payment services – for instance, Grab has Grab Pay, Ola has Ola Money, etc. – and Uber even recently launched its own branded credit card with Barclays. This allows the players to gather rich, useful data on their customers and how they engage with the brand, which could potentially lead to more financial services in the future, such as insurance or lending.
As experts in the payments and fintech space, Penser keeps a close eye on new opportunities and sectors that are showing potential for growth. To learn more about what we do, check out our home page.
Of course, when it comes to the Auto FinTech industry, we've barely scratched the surface. For instance, another burgeoning sector is Telematics, where data collected from usage of the vehicle can impact the insurance offered by companies. We'll take a closer look at Telematics in a follow up article soon, so be sure to keep an eye out for it.