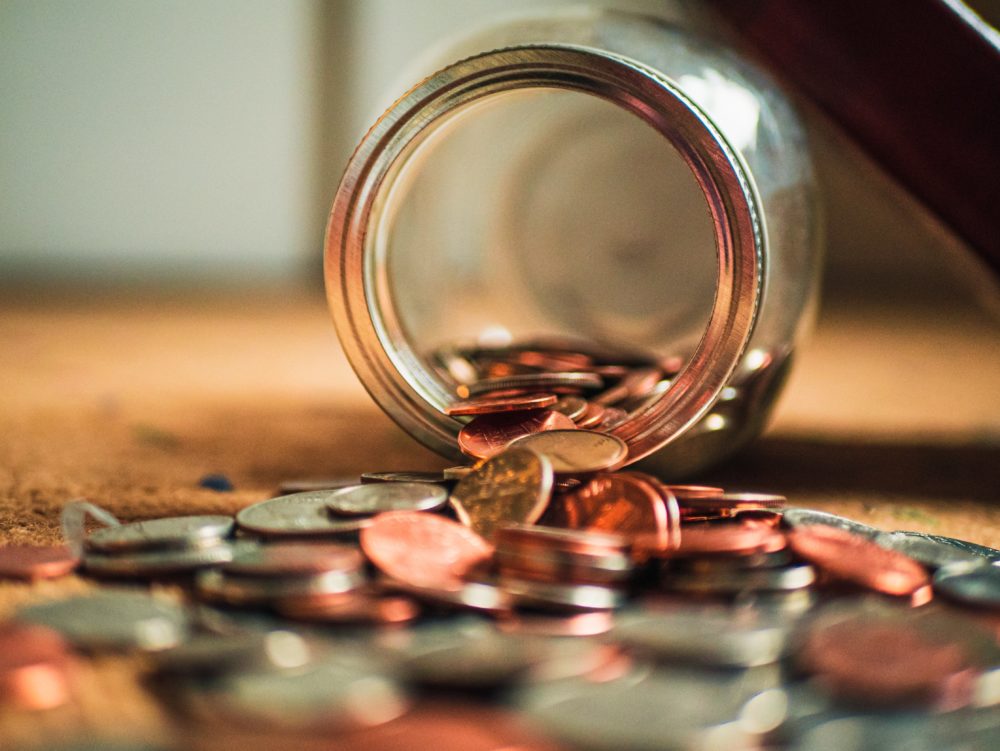 In 2018, the global digital payment market was valued at $3.53 trillion. This is expected to grow at a CAGR of 24.4% to reach $19.89 trillion by 2026.
Peer-to-peer (P2P) payments make up a large section of the booming digital payments sector, particularly due to the increasing use of smartphones across the globe. As of February 2020, more than 3.8 billion people, i.e. over 45% of the world's population, own a smartphone. Mobile apps accounted for more than 30% of the world's digital commerce volume in 2017.
As experts in payments consulting, we constantly track new developments in the fintech industry. In this article, we turn the spotlight on the popular peer-to-peer payment apps driving mobile payments in the APAC region.
China
China's foray into digital and mobile payments has been an example to the rest of the world. In 2017, 890 million unique mobile payment users made transactions totalling $17 trillion. In 2018, 83% of all payments were made via mobile payment methods. Mobile payment transactions grew at a CAGR of 123% from 2013 to 2018 and, based on data published by the People's Bank of China, are estimated to have exceeded 300 billion (or roughly 210 transactions per capita) in 2018. China's two main mobile payment apps — WeChat Pay and AliPay — are used not only for P2P payments but also for ecommerce payments, administrative payments, transport services, and more.
The payments offering of Tencent's WeChat, WeChat Pay allows users to send money to each other and pay for goods and services by scanning a QR code or using phone numbers. Launched in 2013, WeChat Pay functions as a mobile wallet, allowing users to load money and pay by linking their debit card or bank account. The mobile wallet had more than 900 million users in 2018. WeChat Pay allows international users to transact in 12 currencies in 25 countries.
AliPay, with over 1 billion users, is WeChat Pay's biggest competition in China. The mobile wallet was launched in 2004 by Ant Financial Services, which is an affiliate of Alibaba Group. Ant Financial is the highest valued fintech company in the world, and the world's most valuable unicorn company, with a valuation of US$150 billion.
Alipay controls a dominant 55.32% share of the Chinese third-party payments market. AliPay is the world's number one mobile payments service and is the second-largest payments organisation in the world (behind PayPal). AliPay operates with more than 60 financial institutions, including Visa and MasterCard, to provide payment services for ecommerce marketplaces like Taobao and TMall. The mobile payments app also powers payments for more than 460,000 local and online Chinese businesses. Users can pay via QR codes, contact details, and, as of 2017, through a facial recognition service. AliPay is also available across several countries, including UK, US, Singapore, South Korea, Japan, Norway, Italy, Canada, and others.
Hong Kong
Compared to mainland China, Hong Kong has been slow to adopt digital and mobile payments. In 2018, when asked, more than 70% of Hong Kong's residents said that they had never paid for anything with their smartphone. However, while Hong Kong may not have been as receptive to mobile payments, a majority of the citizens pay for services using the Octopus Card, a cashless card alternative.
HK's homegrown mobile wallet TNG offers peer-to-peer payments, bank transfers, utility bill payments, mobile top-ups and recharges, as well as global money transfers. Launched in 2015, TNG is HK's number one e-wallet with 600,000 downloads, comprising 8% of Hong Kong's total population. The app reached 200k active users within three days of its launch. The wallet's cross-border payments feature allows mobile payment transfers to over 800 banks across 12 countries without transaction fees. TNG offers cash withdrawals for verified users at more than 190k cash pickup points.
India
India's mobile payments system, UPI (United Payments Interface), has witnessed phenomenal success in the country. After launching in 2016, mobile payments now make up more than half of all digital payments. Within three years of the launch, in October 2019, India's UPI system crossed 1 billion transactions and over 100 million users. India boasts of several homegrown wallets, such as Paytm, MobiKwik, PhonePe, and Freecharge as well as several international players such as Google Pay, Apple Pay, and WhatsApp Pay which is currently in beta-testing. Given that India is the world's second-fastest-growing digital economy, there is a unique opportunity for mobile payments providers to enter the market:
Paytm, a super-app similar to WeChat Pay and AliPay in China, is India's largest mobile wallet, with 140 million monthly active users and 350 million registered users. Valued at $16 billion, Paytm offers P2P payments, merchant payments, money transfer services and more, and allows users to pay via QR codes, phone numbers, as well as a user's unique virtual payment address (VPA). The mobile payments app is looking to double its transactions volume to 12 billion by the end of 2020, from 5.5 billion in 2018-19. Paytm's gross transaction value (GTV) amounted to $50 billion, up from $25 billion the previous year. The company's strategy includes targeting India's large section of rural population in Tier-4 and Tier-5 cities and towns.
South Korea
South Korea is another steadily growing mobile payments market. In 2017, the Bank of Korea reported that 2.12 million won worth of mobile payment transactions were made daily, up 147.4% on-year. Simplified mobile payments services facilitated 67.2 billion won in volume, up 158.4% from 2016. With apps such as Kakao Pay and Samsung Pay offering their services to residents, mobile payments have seen increased adoption in the last few years. In fact, due to the large number of Samsung smartphone users in South Korea, Samsung Pay surpassed 10 million users and hosted more than $17.02 billion (18 trillion won) in total transactions in the country in 2018, second only to the sector leader Kakao Pay.
Offered by South Korea's number one mobile instant messaging app KakaoTalk (KKT), Kakao Pay allows users to send money to each other, pay for goods and services by scanning QR codes, as well as make cross-border payments. Launched in 2014, KakaoPay gained 10 million users within the first 20 months. Since then, the mobile payments app has expanded to include an online bank called Kakao Bank along with its own debit card. In 2018, the app surpassed $17.7 billion (20 trillion won) in transactions. KakaoPay is used by 26 million users monthly, over half of South Korea's 50 million population.
The Philippines
The Philippines is also an emerging mobile payments market, as the population continues to slowly adopt alternative payment options. With over 77% of Filipinos unbanked, 99% of all transactions in 2018 were cash-based. While 12% of the population has a mobile wallet account, only 1.3% have access to an electronic money account. The growing urban middle class has seen an increase in smartphone usage, with over 59% of the population having access to one. The mobile payments market is expected to grow to $19.8 billion by 2025, at a CAGR of 24.1%. The mobile wallet payment segment is expected to increase at a CAGR of 24.2% from 2018-2025.

Competing with giants such as Globe Telecom, coins.ph is a mobile wallet that offers P2P payments, bill payments, mobile top-ups and recharges, online shopping and merchant payments, as well as local and international remittance services across Southeast Asia. Launched in 2014, coins.ph has over 5 million users. The company has also built one of the country's largest cash distribution networks, operating through over 33,000 partner locations domestically and over 500,000 locations worldwide. Coins.ph runs on blockchain technology, using digital currency as a low-cost gateway to banking.
There are several other mobile wallets in the Philippines offering digital payment options for the unbanked, such as Globe Telecom's GCash with 20 million users (2019), Smart Money and PayMaya with a combined userbase of 8 million (2017).
Mobile payments in the APAC region have been steadily increasing in the last decade spurred by the rising smartphone penetration. As more and more people turn to mobile payments for convenience, ease of use, and security, the demand for mobile wallets has grown immensely. With international tech giants such as Apple, Facebook, and Google launching their own mobile and digital payments avenues, homegrown mobile wallets face tough competition to win their customers' loyalty. It will be interesting to see how the world adapts to the growth of mobile payments as it overtakes other forms of electronic and digital payments in the near future.
At Penser, we are experts in fintech consulting and payments consulting services. We have worked with several clients across the globe, and boast a strong network in APAC. Contact us to learn more about our digital transformation, strategic planning, and due diligence services.