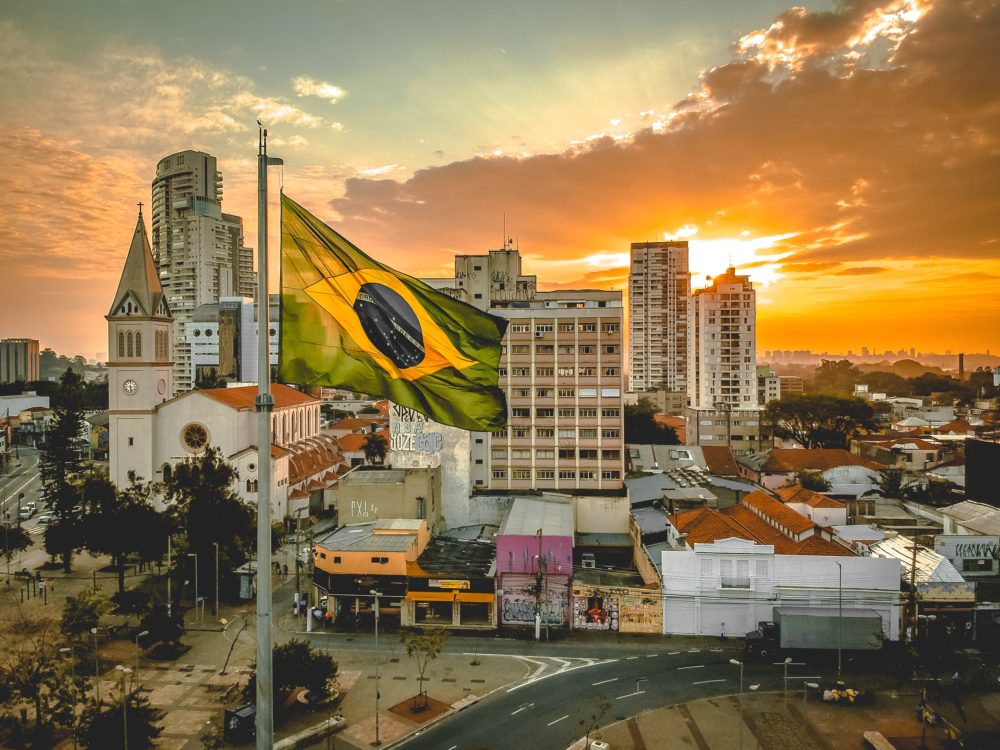 The largest country in Latin America and one of the world's fastest emerging economies, Brazil is home to more than 500 fintechs, half of which doubled their revenues in 2019. As Latin America's fintech hub, Brazil is poised to witness immense growth in its fintech sector in the next few years. Brazil accounted for 56% of all venture capital deals in Latin America in 2018.
According to Goldman Sachs in 2017, there were 200+ fintech companies on track to create a revenue pool worth $13 billion in the next ten years. Brazil's fintech landscape is dominated by digital payments. The total transaction value of digital payments in 2020 is projected to amount to $54,029m. There are 115 payment companies and 68 payment processors offering innovative solutions in the country.
Overview
When studied, the fintech adoption in Brazil stood at 64% in 2019, an increase of 24% since 2017 when only 40% of the country had adopted fintech solutions. The median age in Brazil is 32, indicating that the population skews towards a more digital-friendly demographic.
According to World Bank's Global Findex Report, 70% of Brazilians had a bank account or a mobile bank account in 2017. But Brazil also has a large under-served population — nearly 45 million people in the country have not used their bank accounts or have had access to one in the last six months according to Instituto Locomotiva. Brazil's population moves $189 billion (BRL 817 billion) every year.
85% of the adults currently own a mobile phone and by 2025, 86% of the population is expected to own a smartphone, providing a large market for mobile fintech solutions. Among the 200 million unbanked residents, 25% own a mobile phoe.  Internet penetration in Brazil stands at 70%, 13 points higher than the global average. Increased smartphone and internet presence in Brazil have created several opportunities for mobile-first financial service providers to offer innovative and attractive solutions.
As experts in payments consulting and fintech consulting, we make it a point to explore the growing opportunities in regional and global markets. In this article, we explore five of Brazil's biggest fintech providers:
Latin America's largest and most valued fintech, Nubank offers digital banking solutions to its customers. Headquartered in São Paulo, Nubank offers its customers NuConta, a digital bank account along with its primary product offering: an international credit card that can be controlled via the app. Customers can apply for a raise in their credit limits, block their credit card to prevent fraudulent transactions, and check their transactions in real-time for a better understanding of their financial health — all via the app. Nubank's USP is its no-annuity fees credit card which makes it incredibly popular among customers since other credit card providers issued high interest rates (upwards of 400% for some major providers). Nubank is now the sixth-largest credit card provider in Brazil.
Nubank was founded in 2013 and began offering its innovative financial services with its app-controlled international credit card. In 2018, Nubank began offering payments via debit and in 2019, the digital bank beta-tested a personal loans solution. Nubank has recently expanded to Mexico and Argentina, beginning its global expansion strategy.
Within seven years of launch, Nubank has amassed over 20 million customers and is one of the most valued digital banking fintechs in the globe. Currently valued at $10 billion, it has raised $1.1 billion in funding from prolific investors such as Sequoia Capital, Tiger Global, Kaszek Ventures, Tencent, and QED among others.
More than 36 billion Brazilians have requested the Nubank credit card and 12 million people have a Nubank digital account. The fintech continues to grow, recently making its first acquisition with Plataformatec, a consulting firm specializing in startups and digital products, to tap into its pool of engineers and developers as well as its insights on agile methodologies.
Brazilian ecommerce payments services provider EBANX is the country's latest unicorn. The fintech's second investment from FTV Capital in October 2019 pushed its valuation over the $1 billion line.
EBANX offers cross-border payment solutions for ecommerce. Customers can pay for online foreign purchases using domestic payment methods such as bank transfers and domestic credit cards. Previously, only international credit card users could make purchases on foreign ecommerce marketplaces.
While EBANX is headquartered in Parana in Brazil, it has expanded to offer its services in Mexico, Argentina, Colombia, Chile, Peru, Ecuador, and Bolivia. The fintech claims to have over 50 million end-users and over 1,000 clients, including marketplace giants such as Wish, AliExpress, Airbnb, Spotify, Trip.com, and more. EBANX powers cross-border payments for multiple verticals including travel, online gaming, SaaS, digital goods, payment service providers (PSPs), media and entertainment. The fintech was expected to hit $2 billion in processed payments by the end of 2019 and is expected to expand its local payment offerings in Brazil and the wider Latin American market.
EBANX's consolidated integration offers seamless localised payments acceptances and global settlements for merchants and sellers, allowing international giants to tap into Latin America's vastly underserved and domestic ecommerce market. It also offers a range of merchant services including risk management and fraud protection.
The fintech is currently trialling a mobile wallet called EBANX Go, which is in its beta-testing and invitation phase. The wallet is being developed in conjunction with Dock (of the Conductor Group) and Visa.
Launched in 2006, PagSeguro offers online and mobile-payments solutions for businesses. The fintech is part of Universo Online (UOL group) which is one of Brazil's biggest internet portals with over 50 million unique visitors and 6.7 billion page views every month.
PagSeguro offers billing options via email for micro-merchants and SME businesses in Brazil and across the globe who do not have an online presence for their business. By integrating PagSeguro, sellers can offer buyers 25 payment options including bank transfers, card payments, mobile payments and more. This is powered by PagSeguro's agreements with banking institutions and financial service providers such as Visa and MasterCard. Once the payment and transfer are received by the financial service providers, they evaluate it to ensure no fraudulent transactions are taking place. PagSeguro thus intermediates payments between buyers and sellers by offering an alternative form of accepting payments for purchases. Within four years of its launch, it had over 12 million registered users.
The PagSeguro Ecosystem enables clients to address their business-related financial needs and allows them to receive and spend funds to boost the growth of their business. The Free PagSeguro digital account offers a central point for cash-in and cash-out functionalities within a single ecosystem.
The fintech also recently added an Android POS device to its product suite. PagSeguro's Moderninha Smart is a portable point-of-sale integrated with their software that helps businesses with their product catalogue, inventory management, installment calculators, and payment links. PagSeguro's product suite also includes purchase protection mechanisms, anti-fraud platforms, account and business management tools, an eWallet, and a POS app. It also engages in the in-person payment transactions through POS devices and issuing prepaid cards for clients to spend or withdraw their money. The fintech also facilities a peer-to-peer lending platform among its financial services.
Founded in 2012, Creditas (formerly known as BankFacil) is a digital platform that offers secured consumer loans. The fintech offers loans at low-interest rates compared to other Brazilian lenders, leading to its popularity. Creditas is Brazil's largest fintech for secured consumer loans and is rapidly expanding internationally.
Till date, the fintech has raised $314 million in funding. In 2019, Japanese investor Softbank led a funding round for Creditas along with existing backers including Vostok Emerging Finance, Santander InnoVentures and Amadeus Capital. Creditas raised $231 million during this round which pushed its valuation to $750 million.
The fintech intends to use this money towards its international expansion plans. In late 2019, it established a second headquarters in Valencia, Spain and is now looking to begin lending in Mexico. Creditas is also expanding its product suite to include payroll, home and auto loans.
In the first half of 2019, Creditas processed 800,000 applications. This is a 230% jump from the same period in 2018. In 2020, the startup is aiming to triple its sales and increase the workforce by 50%.
One of the oldest fintechs in this list, Banco Inter was founded in 1994. Headquartered in Belo Horizonte, Banco Inter is an online lender that offers free checking accounts for its customers. In addition, it also provides personal, corporate, and microenterprise accounts; loans and credit cards; and investment and insurance services.
While the digital bank has only $1.67 billion (6.8 billion reals) in assets, it boasts 3.3 million checking account holders.
As major banks in Brazil levy substantial fees on customers, Banco Inter's free checking accounts have grown in popularity, seeing deposits soar in the recent past. It had a 250% year-over-year increase in the number of clients in 2019. From 2.5 million in June, it rose to 3.3 million in November, and currently has 4.9 million clients as of April 2020. Banco Inter also said that new loans reached $224 million (1.3 billion reais) in the first quarter, up 66% from a year earlier.
In 2019, Japanese investor Softbank made its second-largest investment in Latin America by acquiring a 14.94% stake in Banco Inter for a total amount of $370 million. With this financial backing on its heels, Banco Inter is expanding and will soon offer a smartphone app offering food delivery and ride hailing services.
The Penser Perspective: Brazil's Fintech Future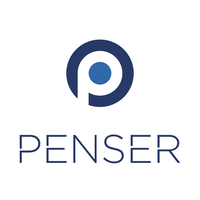 As Brazil's fintech ecosystem leads the fintech revolution in Latin America, it is important to shine a spotlight on the future of fintech and digital payments in the country. In 2019, the flow of capital injections into fintech grew by 130% in Latin America, amounting to $2.6 billion. Brazil received half of those funds — $1.3 billion — and was home to some of the biggest fintech investments across the globe in the last year: Nubank ($400 million), Inter ($341 million) and Creditas ($231 million).
There has been a 34% increase in the number of fintechs serving Brazil's population — there were 377 companies in 2018 and this number rose to 504 in 2019. As fintechs continue to provide innovative solutions, it is important to remember that Brazil also contains a large unbanked population (45 million people). As fintech consulting experts, our experience working in emerging fintech markets indicates that there is potential for mobile-first solutions that offer SMS-banking and lending services in unbanked markets.
Brazilians grapple with high fees and interest rates across a variety of financial services including checking accounts, credit cards, buy-now-pay-later provisions, and more. There is an immediate need for low-cost fintech providers to break the barriers of expensive financial access. Our expertise in payments consulting notes that several fintechs across the globe are exploring innovative lending services by leveraging open banking regulations in their respective markets.
While several new fintechs have emerged in the last decade, Brazil's fintech sector has room for a lot of growth. Competitive players offering innovative financial solutions such as online payments, digital banking, crypto payments, etc. have been well-received in the last few years as more and more Brazilians choose fintech providers for their financial needs. Brazil's fintech providers are moving to AI and machine learning to refine their offerings and to prevent fraud and money laundering. One in four companies will use biometric and identity management tools in 2020 while 26% of fintechs said that they will use AI to offer better services.
It will be interesting to see how Brazil's fintech sector grows over the next decade and if it will pose a competitive threat towards similar growing fintechs hubs like China and India in Asia.
Penser is a fintech consulting firm that offers digital transformation, strategic planning, and due diligence services. We have an extensive network and have worked with clients in payments, digital banking, and alternative finance solutions, across the globe. Contact us to know more about how we can boost your business.