What is financial security?
There is no single definition of financial security: it means different things for different people. Financial security generally involves being able to fund your home, utilities, and to put some money aside as savings. Whilst financial security can be considered to be quantifiable, it is also a general sense of protection from the future. Financial security is a priority for the vast majority of people. However, that is not to say that it is achieved by everybody seeking it. 
Financial insecurity is borne out of many reasons, ranging from irregular employment (zero contract hours or temporary work) to domestic changes such as divorces. Financial insecurity affects millions of people in the UK and undoubtedly plays a role in worsening peoples' mental health. Unfortunately, a cycle exists whereby those with poor mental health may find it difficult to manage their finances consistently which then worsens their mental state.
The cycle of financial insecurity and poor mental health
Research conducted by the Money and Mental Health Policy Institute suggests that there were key themes that emerged from their study on the links between financial capability and mental health. The key themes were increased spending during periods where mental health was worse, psychological obstacles such as not wanting to discuss their finances with people, and memory problems. The implications of these themes on financial security are all negative. Irregular spending habits, refusal of help, and inability to access accounts all contribute to worsening financial security and place a strain on mental health. Unfortunately, this intrinsic link between financial insecurity and its toll on mental health looks to be unbreakable and cyclical.
Source: Money and Mental Health Policy Institute visually demonstrating the links between financial difficulties and mental health.
The infographic by the Money and Mental Health Policy Institute neatly highlights the cyclical link between financial difficulties and mental health. The key to establishing a foundation upon which people can achieve financial security is to sever one of the links in the cycle and work to solve the problems without it worsening the next stage and continuing. This is certainly achievable as plenty of research has been done regarding the topic, and specialist help and advice are openly available to break the cycle.
How has the COVID-19 pandemic affected the financially insecure and their mental health?
The COVID-19 pandemic has unquestionably made it more difficult to be financially secure. The pandemic has had a profound effect on all aspects of lives for millions of people across the UK, but it has had a disproportionate impact on those with mental health conditions. Sadly, the financial consequences of the pandemic on those with mental health conditions are especially evident. Research by the Money and Mental Health Policy Institute shows the extent of the impact of the pandemic:
Source: Money and Mental Health Policy Institute's research showing how those suffering with mental health conditions are disproportionately affected by the pandemic.
The pandemic has affected individuals financially by creating instability in employment, increased bills, and increasing debt. It is of no shock that the labour market has taken a hit from the pandemic. Unemployment has risen because of the hundreds of thousands of redundancies carried out by firms who have seen reduced profits and even losses. The effects of increased unemployment have hit the poorest households the most. The Institute for Fiscal Studies reports that the incomes of the poorest households have decreased on average by 15%. This is a shocking statistic that those who were already financially insecure have had their incomes affected the most. Whilst the data suggests that unemployment is relatively low compared to previous years, it is important to recognise that the unemployment rate was so high because of the financial crisis of 2008.
Source: The Times article on the current increase in unemployment during the pandemic.
As more people are working from home, it is inevitable that utility bills have increased in price. Even in the space of a month during the first national lockdown in March between April and May, worries about not being able to afford energy bills increased by 5%. The increase in bills and falling behind on payments is not limited to utilities. Citizens Advice has identified millions of people who have fallen behind on other types of bills too. Moreover, the trend of the lowest income households being the most affected by the pandemic continues as Citizens Advice identifies that the lowest income households without financial security are most likely to fall behind on their bill payments.
Source: Data extracted from Citizens Advice outlining the number of people unable to keep up with their payments.
Consequently, falling behind on payments leads to increasing debt which is a significant financial burden on those who are already struggling. The toll this takes on mental health is unimaginable and needs addressing urgently. A number of scientists have contributed to a study in The Lancet that looks to explore how mental health provisions should change following the COVID-19 pandemic. The paper identifies the negative economic effects that the pandemic has had on individuals across the world and recognises that this needs to be considered in mental health treatment during and following the pandemic.
The fintechs looking to make financial security achievable for those with mental health conditions
Moreover, there are fintech firms who are making it their mission to help those suffering from mental health issues to get back on top of their finances and start achieving financial security. These companies are helping by making their financial services more accessible, flexible, and by simplifying tasks and processes.
PLUM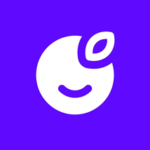 Plum helps its customers to save more simply by linking their bank accounts to Plum. Following this, Plum carries out calculations and adds to your savings account by small amounts frequently, offers a simple method to investing in stocks, and finds deals on bills and switches its customers automatically. Plum is free for its basic services and rises to £2.99 per month for its most advanced services, which include multiple savings options, ability to invest, and earn cashback on various sites. Using Plum is an attractive proposition for those who are struggling with financial insecurity and are consequently having their mental health affected.
Plum offerings:
Adds to specific savings regularly and by small amounts.
Automatically finds better deals for bills and switches.
Offers cashback option with the monthly subscription.
CLEO
Cleo is an AI assistant which helps its users to budget and save. Users can message Cleo via the mobile app and ask how much they have saved this month so far and  whether they can spend more on a dinner, a gift, or whatever the user wants. Moreover, Cleo offers helpful advice and guidance on your budgeting and where its user should consider looking at their spending. Finally, Cleo offers its users salary advance options which is helpful to those who cannot wait until their salaries are paid. An AI assistant with extremely useful tools with a modern twist, Cleo is making considerable progress in helping people achieve financial security and improving the mental health of many in the process.
Cleo's offerings:
Helpful advice and guidance on budgeting.
Offers tips on where users should consider cutting their spending.
Salary advance option where users can receive their salaries earlier.
TOUCO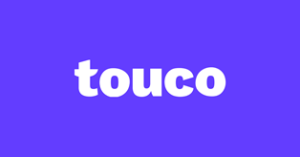 Touco is a research lab specifically helping those with long term mental health conditions. Touco have developed two apps: Toucan and Touco. The unique feature of Toucan is open banking. Therefore, it alerts the app user's chosen contact (carer or close friend/family member) and allows them to keep track of the user's spending. Text alerts help to keep the chosen contact in the loop in regards to their savings and spending and offer an indication on the mental state of the user based on their finances. Touco, on the other hand, allows carers to view and monitor the spending of the person with mental health conditions. This provides the carer, whoever that may be, peace of mind and, again, an awareness of when they are needed. Currently, Touco's apps are not available for the general public but instead works with firms and charities to help their customers in financially insecure situations.
Touco Summary:
Research lab specialising in helping those with mental health conditions.
Toucan is driven by open banking whereby chosen contacts are alerted to help keep the app user on track with their finances.
Touco allows carers to monitor the spending of the person with mental health conditions.
Barriers to achieving financial security and how to move forward
Unfortunately, there are still obstacles to alleviate the effects of financial insecurity on mental health. Mental health conditions evidently make it more difficult to be motivated to manage finances, to remember pins and passwords for online banking, and communicating with financial advisers and banks when things are going wrong. Moreover, being associated with specific fintechs, like Touco, may feel like there is a stigma attached to it. Ultimately, the only way to eliminate stigma and to improve mental healthcare is to encourage further discussion to discard this taboo-like status it currently has within society. In doing so, it will be more commonplace to ask for help where required and make financial worries less of a strain on mental health.
Final thoughts
Financial security is of the utmost importance as it provides the foundation for employment and security. Therefore, financial insecurity poses a serious problem to anybody, let alone those suffering with mental health conditions. COVID-19 is undoubtedly wreaking havoc on the mental health of millions for a number of reasons. However, there is help available. Whilst guidance and online help are useful, it may seem generic and useless. Therefore, there are fintechs, like Plum, Cleo, and Touco, who are making it their sole purpose to help sufferers from poor mental health to manage their finances and achieve financial security.