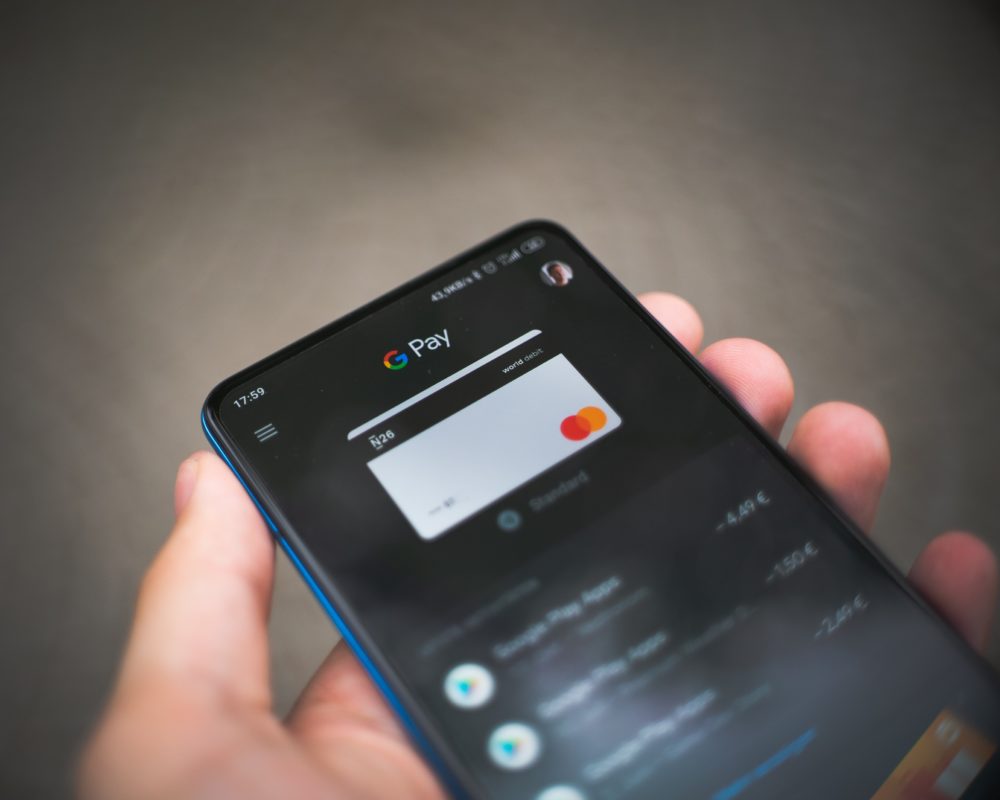 This is the second article in our series exploring the growth of peer-to-peer (P2P) payment apps across the globe. Check out the first article which looked at 6 major P2P wallets in the APAC region.
Asia's digital payments are expected to amount to $1 trillion by 2025. The market for e-wallets in the region is estimated to reach $114 billion in the same year. This number is up 500% from just $22 billion in 2019.
But according to the World Bank, over 50% of people living in South-East Asia don't have an account at a formal financial institution. Most of the countries in South-East Asia have economies driven by cash payments and traditional forms of money transfers (banks, remittance services, etc.). The immense growth in the digital payments sector is particularly attributed to the launch and widespread adoption of ecommerce and digital marketplace apps — both homegrown (Grab, Shopee) and international (Facebook, Uber).
As experts in payments consulting, Penser is constantly tracking emerging trends in developing fintech markets. In this article, we take a closer look at the digital payment landscapes of six countries and some of the major P2P payment apps in these markets:
Indonesia
Indonesia's ecommerce market was valued at $13.6 billion in 2019, out of which mobile commerce made up 52% ($7.1 billion). Less than 50% of Indonesians have a bank account. In addition, both the internet and smartphone penetration levels are lower than the regional average for South-East Asia. But Indonesia's shopping sector has grown by over a third in both 2016 and 2017, depicting exceptional growth rates. In fact, Indonesia's shopping sector expected to continue to grow at 34.6% until 2021. The mobile commerce sector has been estimated to grow at 42.5%, increasing its worth to $31.5 billion in 2021.
Similar to Africa's emerging fintech markets, the average Indonesian is 30 years old. This generation is known to be tech-savvy and more open to digital financial services. Coupled with an increasing middle-class population with working capital to spend, Indonesia is set to witness an increase in the adoption of ecommerce and mobile commerce channels. Until now, Indonesians have only used homegrown ecommerce websites for their shopping needs. International giants such as Amazon, Alibaba, and JD.com are expected to tap into this market and expand their presence in the country. The growth of mobile commerce is also powered by several mobile P2P payment apps such as LinkAja, OVO, Dana, and GoPay. As of 2020, global tech giant Facebook has tapped OVO (along with GoPay and LinkAja) to seek regulatory approval to offer mobile payment services in Indonesia.
Founded in 2017, Lippo Group's OVO is the leading payments service in Indonesia. In 2019, OVO was valued at $2.9 billion, making it Indonesia's fifth homegrown unicorn. OVO has over 110 million customers across 300 Indonesian cities as of March 2019. OVO reported 1 billion transactions in 2018, roughly 75 times the number of transactions in 2017. Its userbase also grew 400% during the same period. OVO offers smart payment services for customers across several merchants and affiliated business partners including Grab and Tokopedia, both owned by Lippo group. OVO complements Indonesia's offline market and added 300,000 retailers in 2018-2019 alone. OVO is available at 90% of shopping malls in the country, offering cashless payments at hypermarkets, department stores, coffee shops, cinemas, parking operators, hospital chains and food and beverage outlets.  In the first six months of 2019, OVO accounted for 37% of total digital payment transaction values.
Another leading mobile wallet in Indonesia, GoPay started out as an e-money wallet for GOJEK, Indonesia's first and leading ride-sharing application for transport, food delivery, and other on-demand services. Since then, GoPay has expanded its services to other partners. The mobile wallet now boasts over 8 million users. The payments service also holds the largest mobile wallets market share in Indonesia at 60%. In terms of transactions, GoPay is second only to OVO, with 17% of the total digital payment transaction value within the first six months of 2019.
Singapore
From issuing digital banking licenses to developing plans to implement cashless payment options at 500 previously offline hawkers, Singapore has displayed a strong drive to adopt fintech across a variety of services. Mobile commerce in Singapore accounts for 42.5% of the total ecommerce market that is valued at $4.9 billion. Mobile commerce sales are expected to outpace overall e-commerce growth, expanding at a CAGR of 18.1% until 2021, to reach a value of $4 billion. As a result, several popular ecommerce websites first launched as mobile-only sites.
The country boasts one of the highest internet penetration rates in South-East Asia, with over 87% of individuals having access to and regularly using the internet. 98% of Singaporeans have a bank account, and 75% own a smartphone making mobile wallets and digital payments a lucrative opportunity for fintech players. Singapore's fixed internet connections are almost triple the speed of global averages, thus allowing instant payments and real-time transactions to take place easily.
Mobile wallets are the second-most popular payment method in Singapore, and account for 14% of all ecommerce transactions, amounting to $680 in sales. This number is estimated to grow and make up 22.5% of all sales by 2021. Singaporeans are offered multiple mobile wallet choices including international players such as Apple Pay and PayPal along with local providers like Nets, DBS PayLah, and Toast. Singapore rolled out the world's first unified payments QR code, 'SGQR', that allows customers to pay with 27 different payment options.
Owned by Singaporean giant Nets Group, NetsPay, a digital payments app, was launched in 2017 to boost cashless payments. Nets Group offers a wide variety of digital payment gateways and was instrumental in the push for the adoption of cashless payments at Singaporean hawkers and offline stores. The abovementioned project to bring cashless payments to 500 hawkers in Singapore was spearheaded by Nets, allowing the merchants to accept over 22 different types of payment methods in a single terminal.
NetsPay allows users to transfer money to each other, pay for goods and services by scanning a QR code, top-up their phones, and more. Within a year of launch, NetsPay reported a 3000% increase in Nets QR code transactions. In September 2018, NetsPay partnered with UnionPay International. UnionPay is a global payment network that has enabled ATM, POS acceptance and card issuance across all 10 countries. This enabled NetsPay users to make cross-border payments at over 7.5 million global UnionPay QR code merchants.
Malaysia
Malaysia's 2020 Budget Report displayed the government's plans to transform the country's economy to a cashless one. With 85% bank account penetration and 80% internet penetration, Malaysia is primed for digital banking and digital payment services. 63% of Malaysians own a smartphone, providing ample opportunity for mobile payment services to enter this market. 62% of those smartphone users shop online via mobile commerce apps. This is expected to grow at 31.4% until 2021, reaching a value of $5.6 billion.
In 2017, mobile apps alone amounted to $1.2 billion in sales. Digital wallets, commonly called dompet digital in Malaysia, are the fourth-most used payment method in the country and account for 7% of all transactions. This is forecasted to grow at a 53% CAGR and will account for 16% of all transactions in the country by 2021. Malaysians are offered a wide variety of mobile payment apps with over 39 financial institutions and fintechs holding an e-money license. Homegrown players such as GrabPay, Boost, Touch n' Go, and Fave face competition from international players such as Alipay, PayPal, and Apple Pay. According to a joint study by Google, Temasek, and Bain & Co., the market for e-wallets is expected to grow from $22 billion in 2019 to $114 billion by 2025, a more than fivefold jump.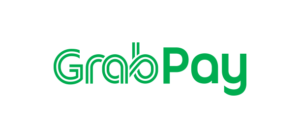 Grab Wallet (Grab Pay) is part of Grab, Malaysia's on-demand ride-sharing app that has since expanded to delivery services, mobile payments, and financial services. Grab boasts over 100 million users across Malaysia, Singapore, and the Philippines. Grab Wallet, launched in 2018, is integrated within the larger Grab app and allows users to transfer money to each other, pay for goods and services directly on the app as well as by scanning QR codes, and shop online by simply linking their bank account to the app.
Powered by Stripe and Adyen, Grab has also recently launched the GrabPay Card — a secure, numberless MasterCard, accepted at global merchants and retailers.
Thailand
Thailand's emerging ecommerce and digital payments market has seen immense growth in the last few years due to increased adoption of digital payment apps. Only a little over half of Thailand's total population has access to the internet, but 81% of individuals have bank accounts. Currently, 63% of Thai people have a smartphone and efforts to digitize Thailand's rural regions are depicting a steady rise in the number of smartphone users in the country. Considering that Thailand is a mobile-first country, it is no surprise that mobile ecommerce is poised to grow at a 16.4% CAGR to 2021, amounting to $25 billion in annual sales.
The Thai governments' efforts to increase adoption of digital payments led to the launch of PromptPay, a P2P payments app that allows users to transfer money to each other and pay merchants for a variety of goods and services. PromptPay,  powered by Vocalink, a payments service by MasterCard, has 14 million users since its launch in 2016 and includes fifteen commercial banks and four financial institutions as integrated partners. powered by Vocalink, a payments service by MasterCard.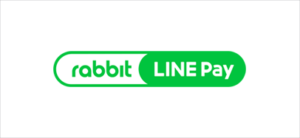 44 million out of Thailand's 69 million population use LINE, making it the number one instant messaging app in Thailand, even against global giants like WhatsApp and Facebook. Integrated within the app, RABBIT LINE Pay allows registered LINE users to link their bank accounts and load money to transfer to each other, pay for goods and services, top-up mobile phone plans, pay bills, and more by scanning a QR code.
LINE Pay reported 10.1% year-on-year growth worldwide, while LINE Pay Global Monthly increased its base of active users by 181.1% year-on-year. Within two years of its launch, LINE PAY reported 40 million registered users across Japan, Taiwan, and Thailand. In Thailand, RABBIT LINE Pay reported 5 million users in 2018, within months of launching the 'Wallet' feature.
P2P payments in South East Asia have been driven by the recently increasing smartphone penetration, giving rise to a host of mobile payment apps. With international tech giants Apple, Facebook, Google tapping into these previously unexplored markets, customers now have several options before them, allowing them to make instant payments with a single click. As governments and regulators in Asia open up to the possibility of alternative and digital payments, it will be interesting to see how previously cash-based economies transform into cashless societies.
At Penser, we are experts in fintech consulting and payments consulting services. We have worked with several clients across the globe, and boast a strong network in South East Asia. Contact us to learn more about our digital transformation, strategic planning, and due diligence services.