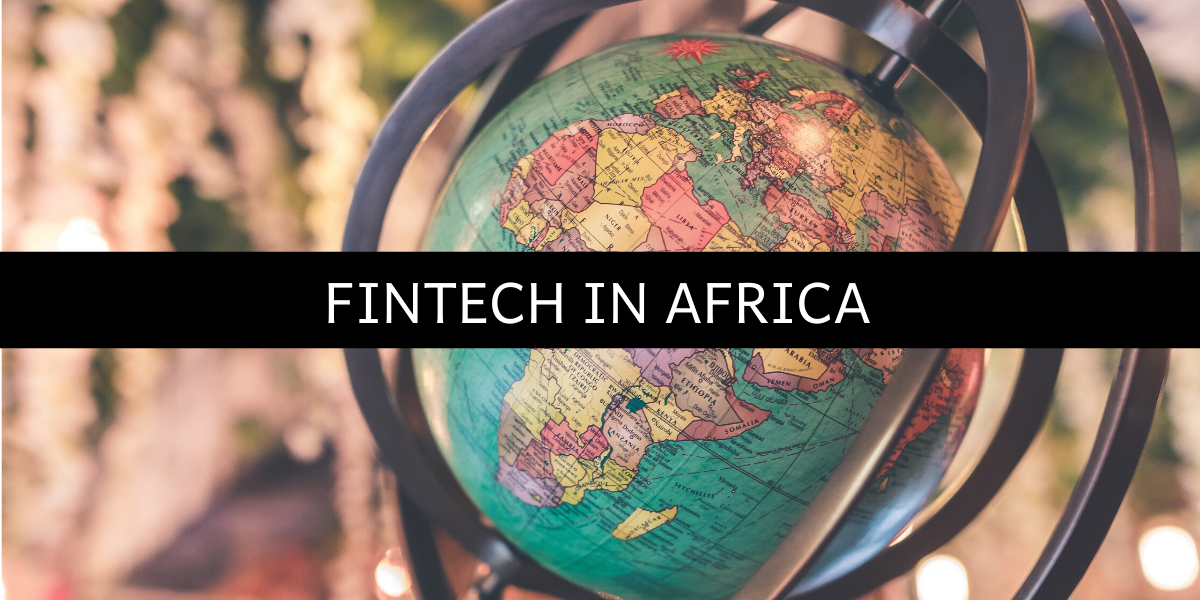 This is the second article in a series exploring the growth of fintech in Africa. Check out an overview of the fintech and payments space in Africa in our first article here.
As experts in payments consulting and fintech consulting, we're constantly on the lookout for upcoming markets and trends across the industry.
Africa's fintech sector is ripe with opportunities with a 1.2 billion strong population and a GDP worth $2.5 trillion. The electronic payments market was worth an estimated $8 billion in 2018 and is expected to grow to $29 billion by 2025. Africa is set to witness exponential growth in its fintech and payments sectors, particularly in four regional markets: Nigeria, Kenya, South Africa, and Egypt. We explore each of them in detail below:
Nigeria
The largest country in Africa, both in terms of population and GDP, Nigeria is on-track to becoming Africa's fintech capital. While the country is primarily a cash-based economy, it has been receptive to undertaking new forms of payments in the last few years. In 2018, foreign direct investment inflows to Nigeria amounted to $2 billion. Nigeria boasts 210-250 fintech companies, and its fintech revenue is estimated to reach $543.3 million in 2022, up from $153.1 million in 2017.
Africa's large-scale adoption of mobile money payments has been slow to show its effects in highly-regulated Nigeria, but the pace is picking up now. Online payments make up the fastest-growing segment of electronic payments in Nigeria, growing at a rate of 50% CAGR, expected to amount to $733 million in 2025. The number of mobile money transactions in Nigeria increased 14x from 2013, reaching 217.8 million by September 2019. Despite this, Nigeria's primary form of payment remains cash. Cash payments accounted for 95.3% of all transactions in 2018. This is set to change soon — non-cash transactions are expected to grow at a CAGR of 39% and will account for 17.8% of the total transaction volume in 2025. This is from the 4.7% it accounted for in 2018. This is faster than the 21% forecast for Sub-Saharan Africa and the global forecast of 9%.
Nearly 40% of Nigeria's population remains unbanked, providing ample opportunities for fintechs to offer mobile and smartphone banking services to tap into the unexplored market. The main reasons for the slow adoption of fintech in Nigeria can be attributed to regulatory obstacles, which are now slowly being lifted. The country's limited communications infrastructure coupled with restrictive trade policies are some of the roadblocks that need to be tackled to encourage the growth of fintech.
Demographic Advantage: Nigeria's population stood at 204 million in March 2020, with stable growth in its urban population. 20% of the population was classified as 'middle-class' in 2018, and this number is likely to increase steadily over the next few years. 56% of individuals have access to and use the internet regularly, and 75 people out of 100 have a mobile phone. Nigeria's smartphone user base is comparatively lower than Africa's other main regional markets at 27% but it is a number that is increasing as transactions are increasingly shifting to mobile money payments. More than 50% of Nigeria's population is expected to be under the age of 25 by the end of 2020. This age group is more likely to adopt newer forms of digital payments and banking, and Nigeria will likely see swift fintech advancements in the next five years.
Kenya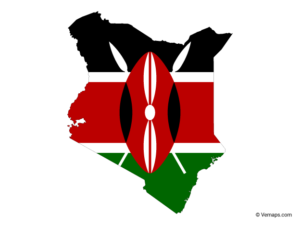 With a population of 48 million, the country has a GDP of $88 billion, Kenya is the fourth-fastest growing digital economy in the world, with the African Development Bank (AfDB) projecting its growth rates at 6% in 2020. As such, it has become one of Africa's main tech hubs, stimulating the adoption of fintech and mobile money payments.
Kenya is the most advanced African country in terms of access and adoption of mobile money payments, banking, and insurance services. 84% of Kenyans have internet access and 60% use a smartphone. 79% of Kenyans made or received a digital payment in 2018, the highest for any country in Africa. Online payments in Kenya represent 14% of the entire electronic payments market (worth ~$58 million). This number is expected to grow at a 39% CAGR and reach $571 million by 2025.
The country also boasts the second-highest banked population in Africa at 56%, second only to South Africa. 82.9% of the adult population has access to at least one financial product, a relatively high number compared to the rest of Sub-Saharan Africa. 25% of Kenya's population has a mobile bank account, and 8% of the population has loans through digital apps. Foreign direct investment inflows amounted to $1.6 billion in 2018. In January 2020, the Catalyst Fund announced a KSh. 1.5 billion ($15 million) fund to support fintech startups in Kenya.
Regulatory Advantage: Compared to Nigeria's regulatory roadblocks, Kenya's government has offered new fintechs and startups both funding and lighter regulations, leading to higher adoption of fintech across the country. Kenya's Regulatory Sandbox allows fintech companies to develop their offerings in a testing environment for a year before they need to seek full regulatory approval. The areas of focus include robo-advisors, algorithmic trading, data analytics, crowdfunding and blockchain technology.
The government's commitment to financial literacy and inclusion has been a driving force in the advancement of fintech in Kenya. This, along with Kenya's fast-growing middle class with a high level of financial literacy, has turned Kenya into a fintech hub, particularly for international giants looking to expand into the African market.
South Africa
One of the most developed countries in Sub-Saharan Africa (SSA), South Africa has a population of 58 million. It contributes to 16% of Africa's overall GDP at $368 billion. Fintech has the highest penetration in South Africa, with 94% of individuals having regular access to the internet. 67% of South Africans have a bank account and mobile phone penetration is over 100 for every 100 people. While only 64% of South Africans have a smartphone, this number is considerably higher than any other country in SSA. 60% of individuals made and/or received digital payments in 2018, second only to Kenya's 79%. There are over 200 fintech companies in South Africa offering a variety of innovative services in the payments, digital banking, and cryptocurrency sectors, among others.
According to the Fintech Scoping in South Africa 2019 report, the majority of fintech providers were concentrated in payments, making up 30% of all offerings, followed by B2B tech support at 20%.
Online payments are the fastest growing sector within electronic payments in South Africa, growing at a CAGR of 26% and expected to reach ~$1.2 billion in 2025. Another popular sector in South Africa is cryptocurrency with over 10.7% of the residents owning crypto assets, one of the highest numbers in the world. Cross-border payments and money transfers are contributing to the popularity of cryptocurrency in the country, driven by the large migrant population.
Regulatory Advantage: Similar to Kenya, South African fintechs enjoy a light regulatory landscape. This has facilitated the growth of many fintechs in the last few years. South Africa's regulation laxity has led to several established players expanding their scope of services and incorporating digital financial services in the last few years. There is a distinct lack of newcomers (compared to Africa's other developing fintech markets) as it is traditional players who have begun to expand their offerings by incorporating new-age technology such as robo-advice and artificial intelligence. For instance, firms using robo-advice are required to register as a Financial Services Provider (FSP) with the Financial Sector Conduct Authority (FSCA). Less than 0.2% of over 10,000 registered Category I FSPs were fintechs in March 2018. South Africa's regulations (or lack thereof) have resulted in cybercrime and fraud, a problem which needs to be tackled with a proper framework for fintech providers in the country.
Demographic Advantage: South Africa has a large migrant population, providing a very unique opportunity for fintechs offering remittance solutions. Immigrants make up 4% of South Africa's 2 million residents. According to the World Bank, the country saw $1 billion in remittance outflows in 2018. Coupled with the fact that South Africa still has a large informal cash-based economy, this is an opportunity for fintechs providing digital payments and money transfer services to enter the market. These factors along with the high levels of internet and mobile phone penetration in the country indicate that South Africa is poised for a fintech boom in the next few years.
Egypt
The only country in our list that's not part of Sub-Saharan Africa, Egypt has a population of 100 million people and contributes 11% of Africa's total GDP at $250 billion. In the last few years, Egypt has witnessed high adoption of fintech services, primarily due to governmental efforts to promote financial inclusion. Electronic payments are a large and booming sector in Egypt's fintech landscape. In 2018, Egypt's electronic payments market was worth ~$268 million. Within this, the online payments market is worth $14 million, making up 5% of all electronic payments. As of May 2018, Egypt had more than 10 million mobile payment accounts driving the growth of mobile and digital payments across the country. Online payments are the fastest growing sector within electronic payments, projected to grow at a CAGR of 40% to reach ~$151 million in 2025.
Egypt has the lowest internet penetration among the four countries listed at 49%. But Egyptians have the second-highest number of mobile phones per 100 people in the country at 93. 68% of Egypt's population is unbanked, providing ample opportunity for mobile banking services to enter the market with innovative solutions. 28 million Egyptians own a smartphone, which also provides a unique opportunity for digital banking fintechs. 32 out of 39 banks in Egypt offer some form of online banking services, although this is a recent development.
Regulatory advantage: Over half of Egypt's citizens are under the age of 30, an age demographic that is usually considered tech-savvy. This, coupled with the fact that Egypt's fintech providers enjoy relaxed regulations, has been instrumental in the push for fintech adoption in the country. The country's political climate had been volatile until a few years ago, preventing wide-spread growth of innovative financial services. Recently, with the government's commitment to developing Egypt as a fintech hub, several new startups have sprung up to offer their services to a largely unbanked population willing to pay for the convenience of digital and mobile payments.
Egypt is positioning itself to become a fintech hub for startups in North Africa. The Central Bank of Egypt has introduced several new initiatives for the advancement of the country's financial sector. This includes setting up an EGP 1 billion ($57 million) fintech fund for startups. The fund offers capital for research into fintech and development avenues for startups, including a Fintech Sandbox, that acts as a virtual regulatory space for fintech startups. It also includes networking and collaborations between startups, mentors, and investors to promote a one-stop-shop environment for the development of financial services in Egypt.
These four countries are at the forefront, driving Africa's push to become a global fintech hub for startups. Fintechs choosing to operate in these countries will enjoy a first-mover advantage, as a majority of the population remains unbanked and without access to basic financial services. The fintech sector in Africa is constantly evolving, and other countries in the continent have also made strong strides into the fintech space. Several other countries, including Morocco, Côte d'Ivoire, Senegal, and more, are also witnessing an increased adoption of fintech services such as online and electronic payments, digital banking, etc. It's just a matter of time before Africa emerges as a leading fintech hub, not unlike China and India.
In our final article in the Fintech in Africa series, we will be profiling some of the major players across the country that are providing innovative fintech solutions.
At Penser, we are experts in payments consulting and have assisted companies all over the globe, including Africa, in their fintech and payments needs. We offer due diligence, digital transformation, and strategic planning services. Contact us to know more about how we can boost your business.
Click 'Subscribe' to get notifications about new updates from Penser.