Over the last decade, banking-as-a-service (BaaS) platforms have become increasingly integral to fintech and payments. These BaaS platforms allow traditional service providers built on legacy systems an easy avenue to both digitally transform as well as enhance the customer's experience. Therefore, digital banking platforms are constantly innovating to ensure that they are in a position to significantly impact the customer experience.
The evolution of the digital banking platform market
Over the last decade, smartphone penetration has driven the adoption of digital services, and none more so than banking and financial services. This, along with easier access to faster internet, forced banks to rethink their processes, and consumer-oriented services were quick to adapt. Although this was initially driven by developed countries, developing countries were able to use new technologies to leapfrog the process, and countries like India and China now drive innovation. Super-apps like WeChat (China) and Paytm (India) have revolutionized what is possible in B2C banking services, and in the process, have redefined customer expectations. Legacy banks have had to find ways to quickly ramp up their digital transformation efforts in order to make themselves more relevant to the digital-first consumers of today, which can be a costly and time-consuming proposition.
Innovations in digital B2B banking services have not developed at quite the same pace, but that does not mean that it hasn't happened. Most business today, especially smaller start-ups, are constantly looking for new-age solutions that allow them access to financial instruments rapidly, without needing to go through archaic legacy systems.
The global addressable market for digital front-office banking software is estimated to be over $23 billion. Banks are increasingly seeing the value in investing in single-platform solutions that are customizable to their needs – these solutions tend to involve lower costs and are usually easier to manage content and security. Due to this sudden shift in focus, many start-ups have acted on this opportunity and developed easy (sometimes white-labelled) solutions that banks can implement quickly and securely, allowing them to compete in the new digital banking space. This is also evident in the financial results of the key players. For instance, Temenos reported annual contract values (ACVs) were up by 68% FY19, with annual revenues (IFRS) up by 18% to $972 million, with an EBIT of 8%.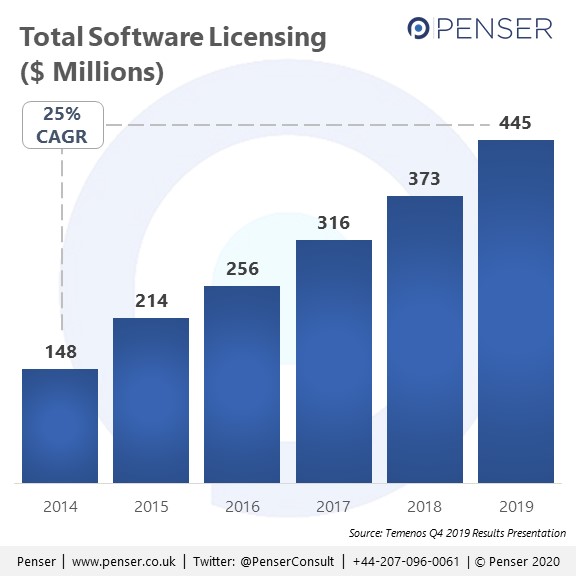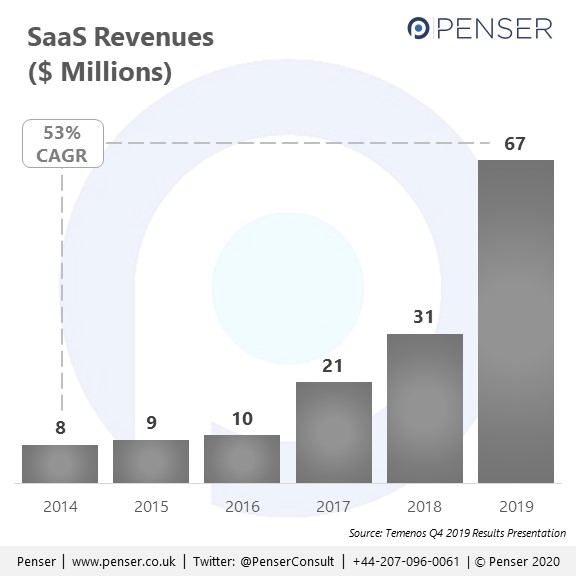 However, with open banking-focused APIs and ever-increasing digitalisation, a host of service providers have cropped up recently, each touting new innovations, innovative business models, and more, making the market extremely competitive and fragmented. Understanding the value of each service provider can be a tricky business, especially with customer requirements and technological innovations evolving rapidly.
In order to conduct this assessment, larger banks have started investing in developing this knowledge and bringing suitable talent in-house. However, this can be an equally painful and laborious task. Smaller and mid-sized companies, though, tend to rely on the advice of expert consultants in the fintech space, which proves to be both cost-effective and immensely beneficial. Larger companies too, as a result, have begun to see the value in partnering with these niche consultancies. The right partner will not only evaluate which option is in your best interests but could also support you through the eventual implementation and transformation.
What do banks look for in Banking-as-a-Service partners
1. Security
As we've already discussed in an earlier article, cybersecurity is a major concern today. With technology advancing rapidly, and services becoming more digital-focused, vulnerabilities are quick to be exploited. Resulting data breaches and malicious attacks could cause tremendous damage to a bank, both in terms of finances and reputation. According to the IBM Cost of a Data Breach Report 2019, the global average cost of a data breach is estimated at almost $4 million; in the Financial industry, this number goes up to $5.5 million.
Therefore, it's important to make sure that the platform has a robust foundation that acts in the best interests of the bank and its customers. It should be safe, completely secured against cyberattacks, and validated by external parties. The right technical due diligence partner would be able to evaluate the strength of the platform against any such attacks and guide you through best-in-industry practices.
2. Resilience
Digital banking platforms need to be resilient enough to handle the volume of data banks need to process in order to suitably function. It's important to ensure that the BaaS partner is capable of working with different volumes efficiently and can easily be scaled up as needed by the client.
An experienced IT due diligence partner will be sure to conduct stress-tests on the system to test for issues that could arise during standard operations. A specialist IT due diligence in the fintech space, however, would also test for exceptional issues that may arise in fintech-specific circumstances. They would also define the risks involved in depending on other vendors, allowing the client to make a more informed decision.
3. Technology
One of the reasons put forward for the collapse of the Dunfermline Building Society, Scotland's largest customer-owned lender, in 2009 was that the banking software service partner made costly mistakes. As the technology has improved, so has our dependency on it, which means any gaps in the underlying technology could result in catastrophic system collapses.
This makes it all the more important that your due diligence partner has the knowledge to understand not just the technology but also the implications of any gaps that may exist. As experts in technology due diligence in the fintech space, Penser has supported clients globally in identifying technology gaps and helped them better understand the impact that it could have, should it be exploited.
What SHOULD banks look for in banking-as-a-service partners
1. The architecture
In today's day and age, it's simply not enough to provide a solid IT foundation. The service provider's architecture should be designed so as to best accommodate new technological advances as well as be equipped with the right tools to adapt to the requirement. The banking platform provider should be able to quickly deploy new services and upgrades without impacting the user experience.
2. The methodology
Almost as important as the Banking-as-a-Service provider's infrastructure is their approach itself. Having the right methodology in place that allows them to foresee new innovations and trends and quickly adapt to changing customer requirements allows the vendor to be both agile and efficient. This would also help them set better control points that would allow them to rapidly respond to any unusual fluctuations in the service. This, in turn, allows the client to quickly respond to market demand and potential missteps as well.
3. The organisation's maturity
The digital banking space is young and rapidly evolving. As a result, players that have lasted and succeeded in this dynamic space have gained wisdom beyond their years; they are well equipped to understand situations that may arise in this new fintech space and have already been tried and tested in numerous situations in the past.
This is especially true of the vendor's leadership – CEOs that lack the knowledge and experience of this unique sector may not be able to respond to situations with the same level of confidence and decisiveness that would be essential in weathering any potential storms.
The same can be said of your technology due diligence partner. Experience is hard-earned in the fintech sector, and the knowledge that comes with it allows a client to make better-informed decisions. This is vital as a wrong decision could have catastrophic implications.
What else do BaaS clients need to ask of their vendors?
Clients looking for a Banking-as-a-Service partner need to make sure that the vendor that they eventually decide upon is not just capable (as we've listed above) but also committed. When you decide to invest in a digital banking platform, it's important to know that your vendor is just as committed to your partnership as you are. If and when challenges arise, your partner needs to be willing to stay in the foxhole with you and work together towards finding a resolution. Therefore, while other factors must naturally be taken into account in the selection process, it's important to also ensure that a solid relationship can be built between you and your digital banking partner.
As experts in the payments and fintech space, Penser encourages all our partners and clients to leverage our knowledge to help them better make informed decisions when it comes to selecting the right vendor. To know more about our due diligence services, click here. Or contact us directly if you'd like to get in touch.
Special thanks to Sundar Sundarajan, Executive Director at i-exceed. Sundar took the time to share his thoughts with us on his industry and was instrumental in the shaping of this article. i-exceed is a digital technology enabler for the banking and financial services industry. They partner with clients across the world providing customised solutions based on the latest technological developments, such as AI, ML, NLP, contextual banking, and more. i-exceed has two flagship products – Appzillon Digital Banking and Appzillon Digital Platform. Appzillon Digital Banking is a suite of pre-built omnichannel solutions that transforms banking experiences for both customers and employees. Appzillon Digital Platform is an award-winning low-code AI-based development platform, built on open technologies that facilitate rapid application development while ensuring future-readiness at all times. To know more about i-exceed and the services they provide, visit their website.