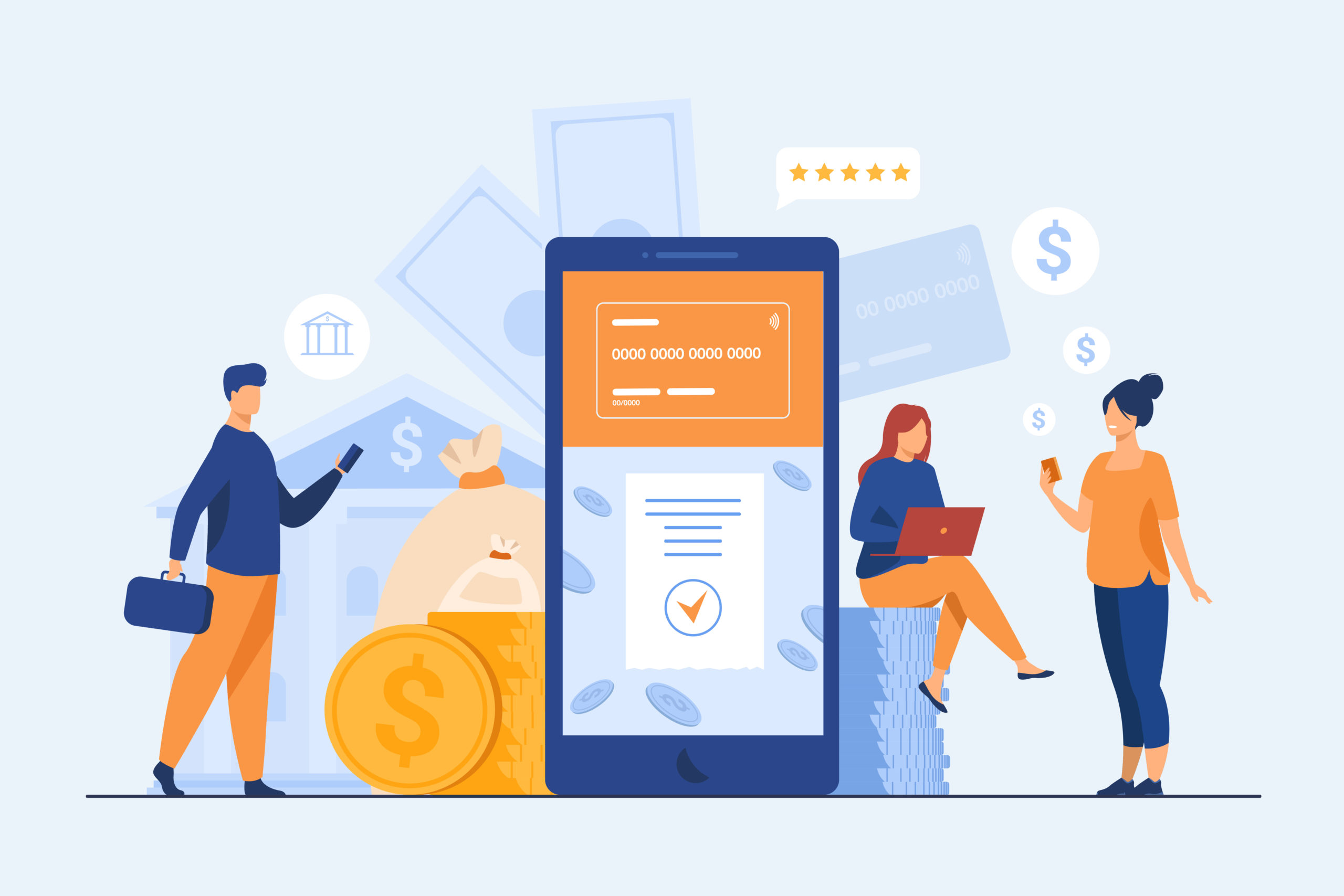 The number of digital challenger banks has been growing rapidly across the world in the last decade. In 2019, challenger banks in Europe alone raised $2 billion in funding, with German fintech N26 claiming a large portion of the investments at $300 million. The global digital banking market was estimated at over $7 trillion in 2017 and is projected to grow at a CAGR of more than 4% from 2018 to 2024. Along with the wave of investments, digital banking has seen immense popularity among people, making it a very lucrative industry.
Digital challenger banks like Revolut, N26, Chime, Nubank, Monzo, Starling Bank, and others have established themselves as leaders in their respective markets when it comes to offering digital-only banking services. Brazil's Nubank is valued at $10 billion, making it one of the most valued fintechs in the world. Nubank also boasts 22 million customers, while its European rival Revolut, has 10 million customers, followed by N26 with 5 million customers. Their increasing customer base depicts the growing trust and popularity of these digital challenger banks across the globe.
While these banks have been around for the last few years and have been giving stiff competition to established financial institutions and traditional banks, there is a new generation of digital challenger banks waiting to capitalize on the growing digital banking consumer base.
As experts in fintech consulting with extensive experience working for digital challenger banking clients, we decided it would be useful to highlight and feature some of the recently launched or upcoming digital banks around the world in this article.
India
The Indian banking market is currently fraught with traditional banking providers slowly adapting to digital banking services. India's digital banking market is projected to grow at a CAGR of 22% from 2019-2024 due to an increase in internet penetration and the use of smartphones. India's digital payments system (United Payments Interface, UPI) has gained phenomenal success over the last four years, reaching over a billion transactions in October 2019. The widespread adoption of the digital payments market has displayed the gap in the market for a truly digital banking fintech to offer easy, hassle-free, digital banking services.
Jupiter is an India-based digital banking fintech that is aiming to disrupt the traditional Indian banking sector. Offering a digital-only banking experience, Jupiter allows customers to open a bank account within 10 minutes. The digital challenger bank offers a rewards-based-Visa debit card, spending analytics, goal-setting, and 24/7 support. The fintech has secured $26 million in funding from investors such as Sequoia Capital, 3one4 Capital, Matrix Partners, Beenext, Hummingbird Ventures, and Bedrock Capital and is currently valued at nearly $100 million.
Like India, Africa's population is currently enjoying a smartphone and internet penetration boost. While the number of smartphone users is fewer, mobile broadband covers nearly 70% of the population providing an opportunity for mobile-banking and SMS-banking fintechs. Several traditional financial institutions have slowly begun rolling out digital banking services to take advantage of these demographics. Mobile payment services have seen immense success in the African markets, particularly, Kenya's M-Pesa which has over 30 million users. There are over 84 million active mobile money accounts across 31 countries in Africa.
Africa's foray into digital banking has attracted the interest of global leaders such as Standard Chartered which has launched 8 digital banks across 15 months. Both foreign and home-grown fintechs and digital banks are hoping to disrupt Africa's traditional banking sector and offer a new way of banking to the general public.

Expected to launch in the second half of 2020, Bank Zero is a South African digital mutual bank. Founded in 2018, Bank Zero gained its banking license in 2019 and has been in beta testing phase for the last few months. The fintech is expected to offer a public beta version for users who have already signed up to its waitlist. Bank Zero is directly integrated into the South African Reserve Bank's system, making it a settlement bank. It also offers Electronic payments (EFTs) and debit orders, establishing itself as a clearing bank. Bank Zero also issues and processes debit cards, and offers a new patented card with features promoting vital security and convenience. The card is currently being tested for simulated card attacks, fraud detection, and retailer readiness before the launch of public operations.
UK
The UK is home to several local and international fintechs and successful digital challenger banks including Revolut, Monzo, Monese, Starling Bank, TransferWise and others. Several digital challengers are vying for customer loyalty while traditional banks and legacy players like Barclays and Lloyd's are rolling out digital banking services in a bid to stop customers from switching to digital-only banks. For instance, US giant JP Morgan is launching a digital-only bank in the UK to capitalise on the growing market.
Within digital banking, digital-only Islamic banking fintechs have been gaining ground by offering Sharia-compliant banking services in the UK. Sharia-compliant banking services do not support investments or businesses that derive profits and earnings from selling alcohol products, pork, pornography, gambling, or the sale of military weapons – as these are all prohibited under Shariah (Islamic) law. The Islamic finance industry grew 11% YOY in 2017 and is set to sustain this double-digit growth because of the growing adoption of fintech, particularly in the Middle East. An underserved intersection in the West, several new digital challengers have emerged onto the scene in the last few months. UK-based financial institutions that offer Islamic finance services reportedly have total assets worth an estimated $5 billion and Islamic finance banking services are currently only offered by 20 UK banks.
Similar to Rizq, Niyah is a Sharia-compliant digital banking challenger that launched in the UK earlier this year. The platform offers interest-free products (as interest payments are forbidden in Islam), which include online bank accounts, debit cards, investments, and small and medium enterprise (SME) funding. While Niyah is currently not a registered bank, it notes that it is in the process of gaining the required licenses from the Financial Conduct Authority (FCA).
Islamic digital challenger bank Rizq was founded in late February and is planning a 2020 launch in the UK, with future Europe expansion plans. Rizq is aiming to solve Muslim banking issues in the West by offering Sharia-compliant banking services. Claiming to be the first bank of its kind (alternative Islamic finance), Rizq offers quick and easy sign-ups along with services such as international money transfers, budgeting, donation, cashback reward programmes, and more.
The Penser Perspective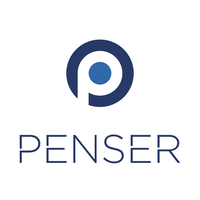 While the UK and European markets have several digital challenger banks vying for customer loyalty, several regions around the globe present an incredible opportunity for fintechs willing to venture into digital banking services.
Developing fintech markets in India and Africa present varied mobile and digital banking opportunities as the population in these markets are witnessing higher internet and smartphone penetration. In addition, most of these developing markets boast a younger population which is known to be more inclined towards adopting digital services for banking and payments. The success of mobile payments and ecommerce in these markets have proven that there is indeed potential for the right challenger bank to disrupt the traditional banking and payments sector.
When it comes to markets like the US and the UK where several digital challenger banks have already established themselves with millions of customers, it is important to take advantage of the ability to offer services beyond standard banking and payment processing. Some digital challenger banks mentioned above already offer services such as cryptocurrency trading (Revolut), third-party marketplace integrations (Starling Bank), or offer a different account tailed to freelancers and self-employed (N26). Such offerings set these digital challenger banks apart from their competitors and encourage customers to switch to them.
As experts in fintech consulting, we have worked with digital challenger banks and traditional financial institutions alike. Our commercial and technical due diligence expertise along with our strategic planning services have allowed us to guide the investments of our clients in the digital banking sector. We also offer digital transformation services so that your financial institution can take advantage of the digital disruption. Contact us to know more about how we can help you.